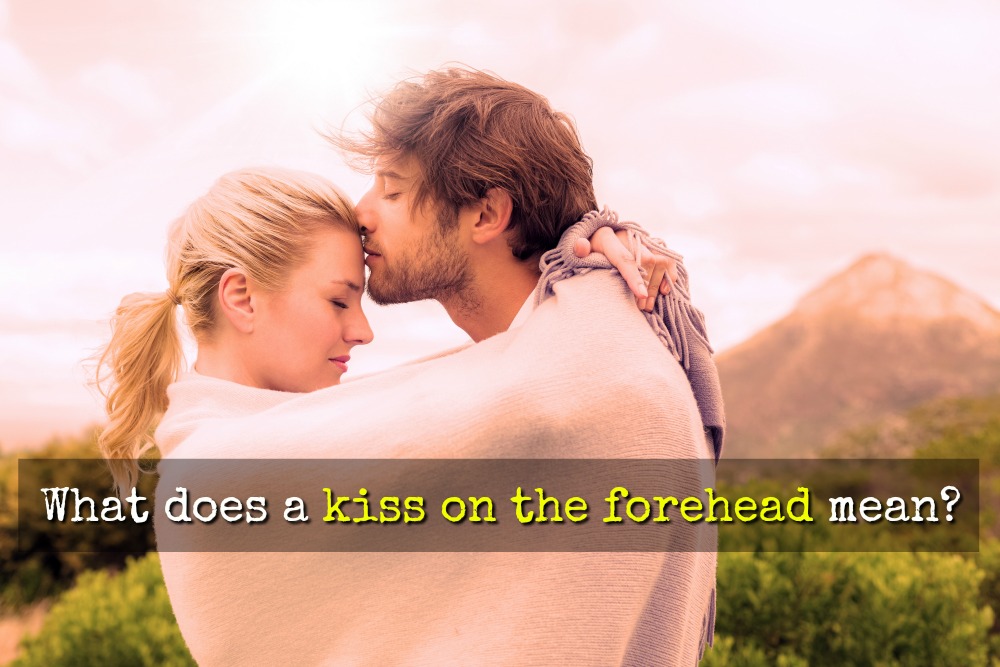 My ex he would always kiss me on my lips and after on my forehead before he would leave. And one time he asked me if I knew what a kiss on the forehead meant and I told him I didn't know then he told me to find out that all he could tell me is that am special to him cause am the only one he does that to. And right now were just friends and he still does it,i want you guys to tell me your meaning of a forehead kiss?
Updates:
---
Most Helpful Guy
https://www.youtube.com/watch?v=KlLDR0SAGms

A kiss on the lips before he leaves is something that is almost second nature now to any couple. A kiss on the forehead means that there's something more in that relationship. He wants to be there for you even if you guys are just friends. Its unfortunate that you guys broke up, but this guy seems like he truly cares about you. I'm guessing he doesn't do this to all of his other female friends, so you'll probably still mean that much more to him than everyone else.

Most Helpful Girl

It means he REALLY cares about you. When guys kiss me on the forehead, I like it more than anywhere else because it means a lot more. It is like. A kiss in the rain.

Many guys hate showing that kind of affection. But when they do; its just really cute.

So he cares about you, and likes you a lot regardless of anything like a break-up!
GAG Video of the Day
Would you date someone younger/older/married?
It means we really APPRECIATE you aside from sex...it's a real compliment. I hope it happens to you many times!

A forehead kiss is a high form of adoration. It means that the guy doesn't only like/love you but also adores you, feels responsible for you in a way that is beyond mere sexual or mental desire. It is selfless. I hope this guy is genuine and isn't abusing this symbol of extreme affection.



~ wiseman



That would be "Hey I can't have you. And you can't have me! " so lets stay friends. Mostly close friends or even friends in general do that kiss.

As the others said, I won't kiss any girl on the forehead unless I truly care for her and want to look out for her.

Kissing a girl on the forehead is akin to the love and support one would get from a parent. If you think about it, I think it even has its origins in this as many parents would kiss their (small) kids good night or when they are heading out on the forehead.

A kiss on the forehead I would say that he deeply cares about you. That he protects you and feels as if your really special. I think its a sign that he is showing you that he would be there for you when you need him.