Every once in a while, you meet someone super special. And last year, I met someone cool. We met in July 2017 in a random pool hall on a college campus. He made an impression on me, but I didn't realize we would cross paths more than once. I saw him again in August 2017 and I went up to him to say hello. From there, things kind of snowballed into a late summer fling. He liked me and I liked him.
Alas, things did not work out. He was still in love with someone else, and my budding relationship with him muddied the waters. Some people would say we met at the wrong time but truthfully, the right person at the wrong time is still the wrong person. Here's what I learned from the messiness of the "break-up."
1. Your feelings are always valid
I dated "D" for almost 6 months. It wasn't official (although before we broke up he wanted to be exclusive). As a result, when I found out he wasn't entirely over his ex-girlfriend, I felt like my feelings weren't valid. Since we weren't officially "together" did i have the right to feel so heartbroken? Truth is, no matter what your relationship is with the person of your affection, your feelings MATTER. Who cares if they couldn't love you back? Who cares if they even knew about your existence? Feelings don't have to be acknowledged or returned to be valid....they're yours to own and accept, no one else's.
2. It's not always about you
Whenever things don't go the way i would like romantically, I automatically blame myself. I had a horrible habit of thinking that because D couldn't be with me in the way I wanted, it was due to something I lacked. When in reality, he felt how he felt. You can't rationalize emotions or lack of feeling towards a person. So it's never anyone's fault really.
That individual has their own life to live and reasons for what they do. You may have been rejected but that doesn't mean it was because of you. You just aren't meant to be. It's hurtful and dangerous to assume every breakup or romantic failure is because you aren't "enough."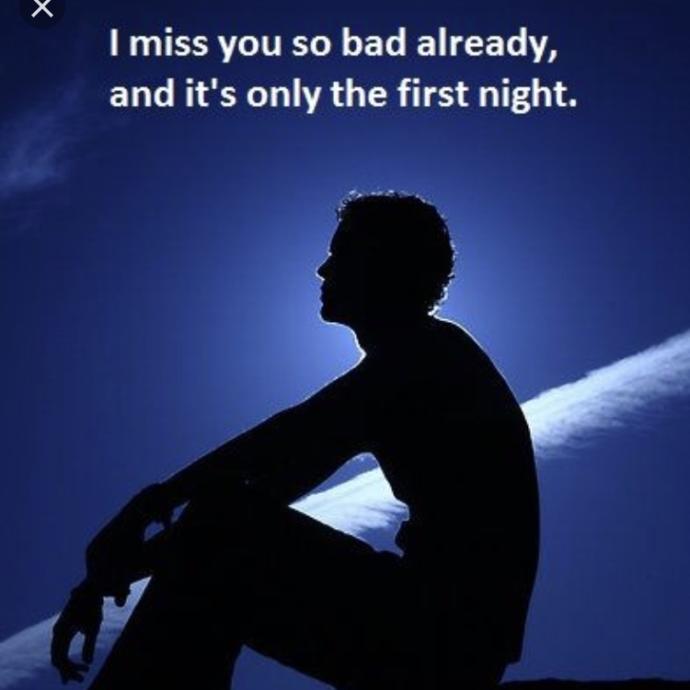 3. The hardest part of breakups is letting go of the IDEA of them
You create special memories that form the basis of a bond with someone. Those memories don't fade immediately after a breakup. In fact, they seem much more vivid and beautiful when you know that person is out of reach.
An important step of breakups then, is letting go of the hope you'll get back together. You have to let those memories of the 2 of you slowly slip away - you can't grab on to them. I know you expected and hoped for so much with them. You wanted to create new memories, go to new places for lunch, heck...you may have wanted to marry them. But reality said "no, not him." Listen to that voice.
Keeping hope alive will eat you up inside. It will make you desperate and might even cause you to reach out to someone that doesn't belong to you. In order to find peace, you have to release all of the expectations of a future with them and what it would have looked like. Imagine a bright and beautiful life without them in it. I'm not saying it because it's easy....I'm saying it because it keeps you sane.
4. Feel every second of the hurt
We all tend to do this thing where we ignore how much we are suffering. Sometimes, it's easier to deny the pain and repress it. Denial can make it much easier to overwork at your job, drink too much, smoke every day, sleep longer periods of time than is healthy. These are terrible coping mechanisms for losing someone special. I get why you would want to feel numb, but you MUST grieve.
Let yourself cry. Let yourself feel every second of the pain, even when it feels like you'll die. You won't, I promise. You can't get over them until you go through each and every one of those memories and put them in a box. Tuck that box in an attic somewhere where they will stay for quite some time. But this mental activity requires sifting through those emotions.
5. Heartbreak increases resiliency
If you've had your heart broken more than one time, you understand what I mean. The first time love doesn't work out for you, it's nearly crippling emotionally. You feel like you can't breathe, like you're going to die. You won't but you don't know it at the time.
The second time is less worse, and you know what to expect. You can get through it a little easier and in a more healthy way. The idea is that each time you experience failure in love, it only makes you stronger. Your heart heals itself over time, so with each passing day you grow stronger.
6. What you tell yourself about the breakup matters
If you're like me and you have an inner critical voice, consider how this plays into your most painful breakups. The tendency to be hypercritical of yourself definitely extends to your behavior in a relationship. As a result, some people find they tell themselves the same sad story over and over again.
Yes the breakup hurt you badly. Yes, it took a long time to recover. But don't establish a narrative that portrays you as an innocent, naive person and the person who broke up with you as a villain. Life is rarely about heroes and villains - most of us vary depending on the day. Romance is in a shade of grey, where we do what we can with the information that we have. Once you do some introspective work during the breakup, your perspective of the situation should be more balanced.
You want to create a narrative of empowerment. Instead of saying "she broke my heart in pieces" try thinking of it as "she left my life to make way for something better." Or how about "the breakup helped me stand on my own and find myself again." Reframing the negative situation into a positive changes your outlook on life and dating.
7. Using this time to change your life is the best thing you can do.
After this breakup with D, I managed to find a new job and pursue an interest of mine. Taking up new hobbies and rekindling old friendships has made the transition so much smoother. At any time of the day, I was focused on a task or person, making it easier not to miss him.
In a way, changing aspects of your life (no matter how small) creates a barrier between the person you were with him versus the person you are without him. I'm no longer the college senior dating the engineering major. I'm a college senior who likes pottery interning at _______. Small changes give your life new meaning and give you something to focus your attention on.
Keep in mind this is different than keeping yourself busy to avoid thinking about him. What this is about is being productive. Giving yourself more room to grow without this person you grew comfortable being around. You want to look back 6 months from now and marvel about how much you've changed and grown. This can only happen via new experiences so get back out there.
8. Rebound relationships prolong your grief
The saying "the only way to get over an old love is to get under a new one" isn't really true. If you really cared about the person you were with, simply starting a relationship with another person won't cure your sadness. You need time to be introspective and to get acquainted with yourself again.
Being with another person most likely changed your routine, and small aspects of yourself. Now you're left with hollow memories, a ton of items from your ex lover and maybe unresolved anger. The last thing you want is to misplace this confusion and heartbreak. Don't bring other people into your mess, especially if you know you couldn't handle a friends with benefits.
Wait at least 1/3 of the time you were together before you get back out there. In my opinion, you aren't ready to date again when you think you are. Add 6 weeks to the time you want to date again, and that's when you are emotionally ready to be present with another person. There are exceptions to this but generally, it's better to wait it out before hitting the dating scene.
This breakup was tough emotionally. I lost a good friend and lover. It took a huge emotional toll on our friendship and I'm not sure it will be the same after but that's okay. I'll be fine and so will you :)
---