This is the last text me and my boyfriend wrote to each other yesterday, his writing is in white. Does he still feel anything for me or at least miss me? I'm finding it so hard right now, we were together for a year! Years before he met me he was on off with his old girlfriend. do you think we could ever get back together or is this it?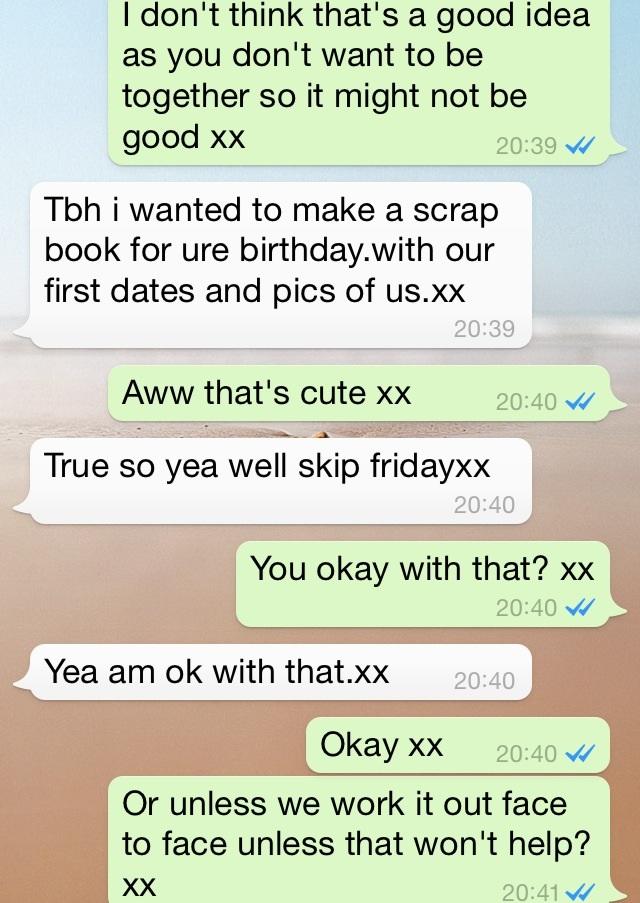 Select age and gender to cast your vote:
Updates:
---
Most Helpful Guy
Most Helpful Girl
That was the most chill noncommittal breakup I have ever read. Granted, the only breakup of any kind that I've read, but still.

Why not call a spade a spade and just be done? It's obvious neither of you cares very much about the relationship anyway since you were so chill about ending it.