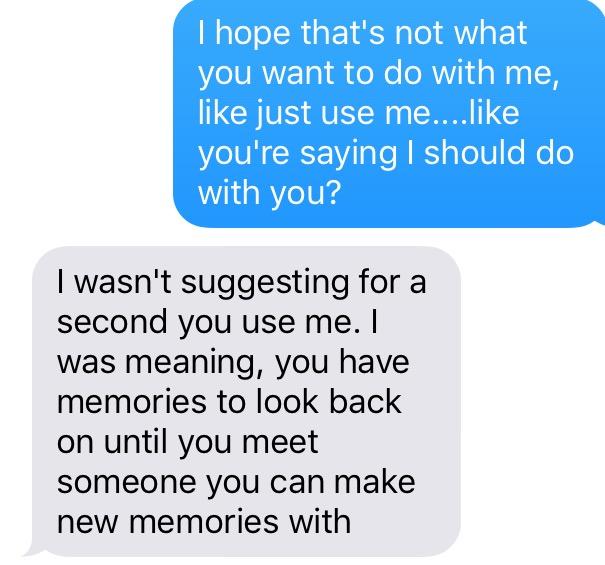 So yeah, conversation with ex. He is grey, I am blue. I'm just not sure how to take the conversation and I'm a little confused? Please help me, tell me what you're opinion is?
Still feelings there (comment why please)

No feelings there (comment why please)

Other (comment why please)
Select age and gender to cast your vote:
Updates:
Come on guys/girls! Help :)
---
Most Helpful Girl
I think its hard for him and you to separate yourselves from thinking of the past because you guys had history and a relationship that you can't think of each other just friends. And that you both don't really want other people , because feelings are still there. So he's just trying to kinda make you feel bad about "waiting till someone else comes along" kind of guilt if you do.