Long story short, I'm 19 and the guy who took my senior pictures is 31. We were really good friends, and started working together at a restaurant this past fall. Basically, we had a thing, people at work found out after he grabbed my butt in the middle of the dining room, spread stuff throughout the whole restaurant, management found out and told him that he had to end things with me if he was gonna take the promotion they offered him. He thinks I told everyone, and we were gonna take a break while we both worked there and he told me we'd talk about what happened when the timing was better. I quit after all the problems they put me through working there, what they told me was not the same thing they told him, and he never bothered to contact me after until I messaged him a three weeks after he told me we'd talk. I tried so hard, explained everything to him and took the blame for everything. I told him I still feel the same way we did and would rather have something, rather than nothing, even if it doesn't turn in to anything. He basically told me he's over it and doesn't care bc bc of what he's heard.

He always told me we would see where things go, turned me on a lot of my guy friends, lied to me about a lot of things, and had no respect for me or my feelings in the end. Next thing I know, he's dating a girl with the same name as me. He spent almost three months on me and I couldn't get him to think about committing to anything. Why did she get him in two weeks?

Megan (Me):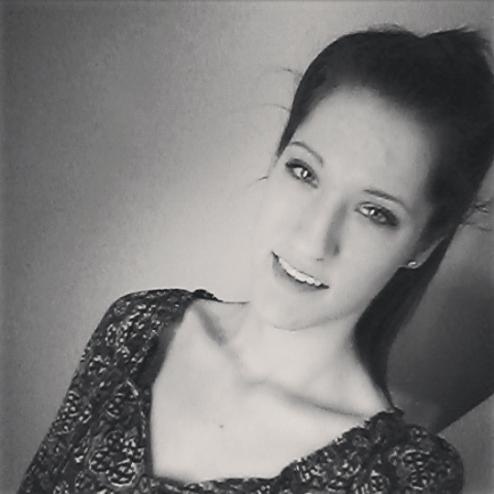 Meaghan (Her):

Updates:
To add, he used to be an alcoholic (still is one, if you ask me), and was very addicted to sex and porn.

But it just keeps hitting me that he moved on. I didn't understand why he got to treat me like he did and she got all the good parts of him, with no repercussions. And he doesn't even care. I tried to be the best I could be to him and he honestly brought out the best in me. I don't understand how he just turned on me like he did. And yes, I've tried to find another job but haven't heard back
---
Most Helpful Guy
From a relationship coaching lens, I will be brutally honest here:

1) Just based on how you described the situation, it was easier for him to move on to her. He had to 'leave' you because of the restaurant situation and although he could've found a way to come back, he met someone else that, in his mind, was easier to continue a relationship with. This based on the cloud that was already existing amongst you two.

2) Men do not like to feel pressured or chased by women. You said you 'tried so hard', 'took the blame for everything', etc. This made him feel like you were REALLY dedicated to him and he panicked, as men tend to do when they feel pressured or chased. When he told you he 'would see' where things went, he was VERY LIKELY pushing you away right then and there.

I must say, in all of this, none of this makes him right and you wrong. In fact, he took the easy way out whereas you were looking for ways to make it work. You gave all and he walked away--I am professionally glad that it ended now as opposed to you spending more of your time with him. Why? Because 10 years and 500 clients later in this field tells me that everything you described sounds like a guy who would've always had the upper hand (and knew it) and likely would've cheated on- or left you for- someone else anyways.
Most Helpful Girl
Well, due to the age difference I kind of assume he was trying to use you. I've dealt with my fair share of assholes and this situation reminds me of something I dealt with my sophomore year of high school. I was involved with a junior for a few months and it was always drama with other females because he was involved with them still and me. He'd get a girlfriend for 2 days, flaunt her in front of me then get another girlfriend. There was one situation where a girl wanted to fight me and I was told he was the main person boosting her to do it. Couple of months later he claimed he "always had my back" Recently, In July I thought I finally found the perfect person for me but it didn't last long. He broke up with me and would say we could be friends and see where it goes from there. I constantly tried figuring out what went wrong, blamed myself, tried to prove to him I fixed the issues... insecurity..., etc. while he was interacting with other females. I once thought he had another girlfriend right after but it was a misunderstanding. I missed him, thought I missed out on the best thing that could ever happen to me, etc and we finally started back being "friends" in November and basically I realized I wasn't missing out on anything. He said he cared about me but always put me last to everybody else, told me things about him having sex with others during the breakup even though I asked him not to, etc. 7 months after the breakup, I finally had enough and let him go and unfortunately one of the girls he had sex with was the cause of it. He spoke negatively about me to his friends afterwards when I didn't deserve it and acted like an asshole.

I know it's a lot to read but it might be something you need to hear. Don't go wondering what went wrong, blaming yourself, and trying to compare yourself to the new girl. You two weren't meant to be together and someone better is going to come along and treat you right I promise. And if you think he's going to be better for her, 9/10 he won't be.