How do you move on from people?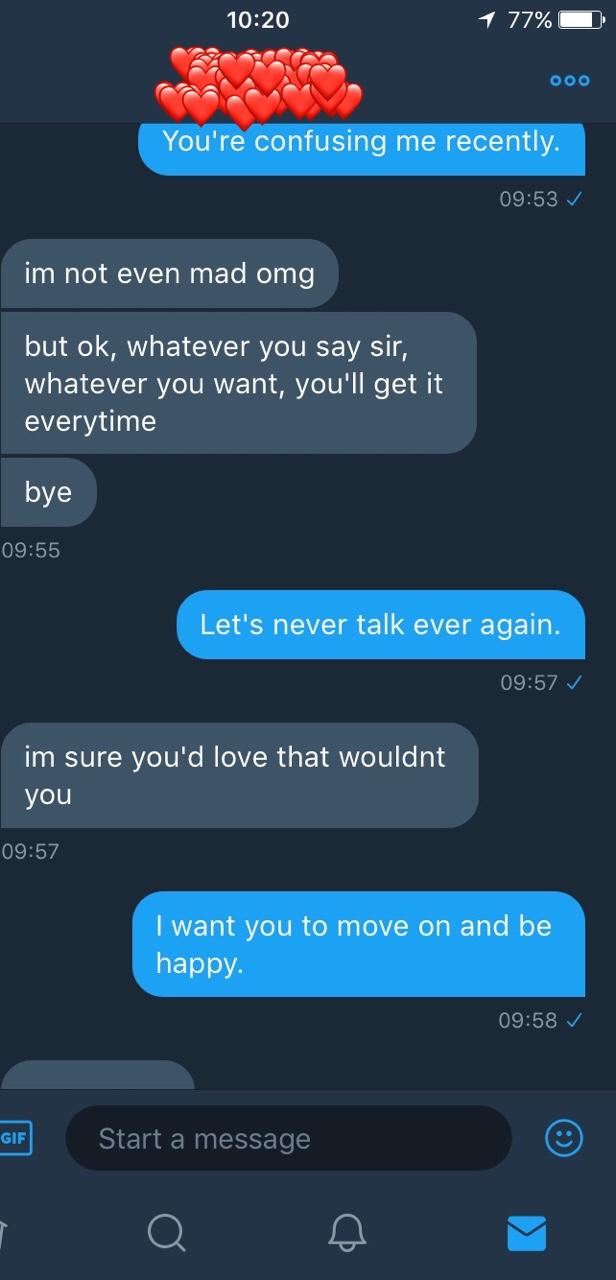 Updates:
Should I leave her and end everything between me and her?
---
Most Helpful Girl
Wow, in the end she was just really trying to piss you off. Which is not very mature.
And yeah, you should end your story with her. I believe when the line of respect is crossed, things will NEVER be the same. Because even if you decide to solve things, whenever you get into a fight there will always be lacks of respect again. That's unhealthy and toxic, you need to be away of those kinds of relationship.
Most Helpful Guy
It seems a bit childish towards the end.
What's your story with her?
You want to end it, and want her to leave you alone. but it seems like she wants a say in it too. Does she have that right?
She wants to keep in touch, and she probably won't move on that soon while she gets the contact she wants.
But it's also up to you to control her pain. She is already in some pain, you can linger it, or end it by really disappointing her to a point where she'll hate you so much , she will finally let go of you over the anger. That doesn't mean she won't still overthink on why you did what you did.

Bad situation really... she wants a say in it too... expect her to message you again in the future...