Do you believe that if you miss an ex, they miss you just as much?
I'm not convinced personally but it's a nice thought.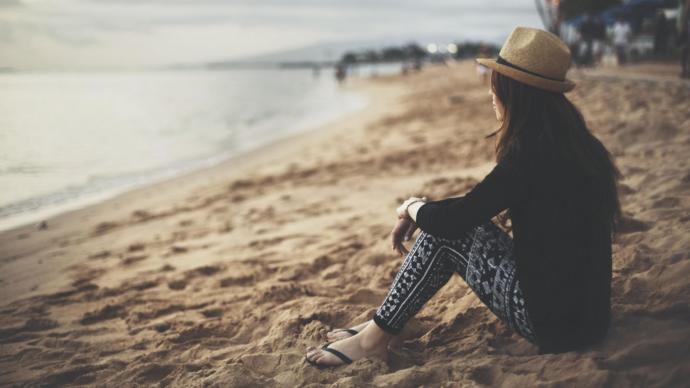 Updates:
---
The way it has gone mostly for me is they left; I was hurt a little, I do mean little, and she didn't feel a thing because she already had a backup boyfriend. But so far every one of them are still hinting (trying to get back with me) and a couple try to cheat on their new found boyfriend s with me. What a country? I mean how crazy can this crap get? One will not go away, she is still wanting to move back in; don't think so, too much fun as an independent.

As for your question directly, I think if you miss an ex the likelihood that he misses back is directly related to how deeply connected you two were suggesting as if believing you were soul mates. Also, it is tied to what is going on in each other's life, if things are currently great for one the past is transparent or non-existent while if things are currently depressed for one they might reminisce the past a lot and most likely miss that very special lost SO.


After a relationship ends most times the dumper feels just as bad, sometimes even worse about the situation. Yes, they can miss you just as much or even more, especially when they don't hear from you for long periods of time. This also depends on the breakup situation, if it was cheating, if they have a backup etc.. If it was mutual then this is totally possible, if it was "In the moment" during a fight then I'd say yes too. People do dumb things when they're angry, it's best to clear your mind and only talk when you are not angry/fighting.

Very unlikely xD specially if they broke up first.

I think no unless both of you loved each other dearly and the break up wasn't your choices, but if one left another and doesn't love them anymore then I think no.

I don't think they will miss me. But they won't ever forget either

No, It is depressing and sad if they feel like that.

Sometimes but not always.

Nah, That's a psychotic thought process.
No, i don't believe that because in a lot of cases the feeling isn't mutual.

People often say that if you miss someone or think about them , that person is also missing you too or thinking about you , but that's just a phrase used to provide comfort for those missing someone. It doesn't mean it's true

nah. depends on the relationship and how it ended and who did the dumping.

I don't miss my ex, at the time after I did but I doubt he missed me because the whole thing was a mess.

Nope, you can miss someone till the cows come home but that won't mean that person will miss you or even thinking about you. While your're sitting daydreaming about them they could be with someone else or doing other things, it sucks but it's reality that we have to face.

Never miss my Ex but I am sure they do miss me.

Nope, they probably not even thinking about you, sorry

Yes I do believe it if you still love each other and if the break up is recent. It feels like a part of your life is missing and a huge void that you cannot fill up with anything. I know that for sure because when I left my boyfriend and then came back, we talked about it and he said he'd missed me every single moment just as much as I did in those days without him.
Click "Show More" for your mentions
Select as Most Helpful Opinion?
You cannot undo this action. The opinion owner is going to be notified and earn 7 XPER points.
Loading...