Should girls only date men with muscles?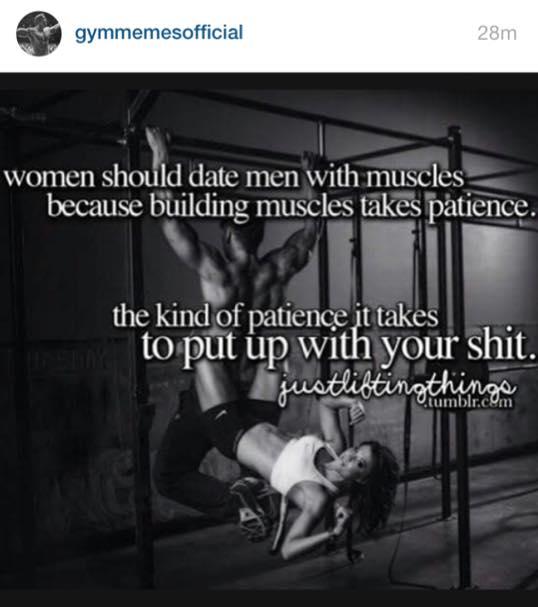 shots fired
Updates:
---
That's stupid. I don't even like big muscles. There are other things that take patience too, not just muscle building. Guys who spend 24/7 in gym are more often than not pretty arrogant and self-obsessed. No girl wants that qualities in a boyfriend.

Should all men get in shape... would be nice
Since the heart is a muscle and you need it to live, dating a man with no muscles would mean she was dating a corpse. So yes they should date men with at least some muscle.

It's funny that the man should become strong in order to put up with her shit instead of her just becoming a mature woman and stop with her shit.

It's the fact than men tolerates the shit that gives them no reason to change and mature.

That being said, It's never wrong to be in good physical condition.

yes they should.

SHOTS FIRED WOOOOOO!!

bahahaa

Girls should date more fat guys because, they aren't so superficial and accept some less fit girls too (maybe easier)

Whatever they want I guess.

Whatever the hell they want to date. So long as both people are comfortable, shouldn't matter.

No, they should only date men with cocks. Sorry Chad Bono!

Yess, women. Please, date men with muscles.. :P

or maybe they should date guys that they like?
Click "Show More" for your mentions
Select as Most Helpful Opinion?
You cannot undo this action. The opinion owner is going to be notified and earn 7 XPER points.