Lol I know they'd never happen but I'd dress as my fave DC character, Catwoman (Halle Berry suit) and bring a date dressed as my fave Marvel character, The Human Torch aka Johnny Storm #PurrrfectCouple #SmokinHot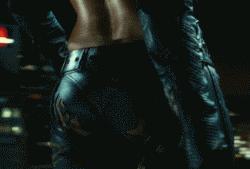 I'd be a Marvel character with a Marvel date

35%(6)40%(14)

Vote

44%(8)

I'd be a Marvel character with a DC date

35%(6)26%(9)

Vote

17%(3)

I'd be a DC character with a Marvel date

18%(3)23%(8)

Vote

28%(5)

I'd be a DC character with a DC date

12%(2)11%(4)

Vote

11%(2)
Select age and gender to cast your vote:
Updates:
Soooo many sexy couples. Of course
#CatStorm
is still the hottest 😛 Jk jk!! Thanks for playing guys :)
---
Most Helpful Guy
Most Helpful Girl
Emma Frost (coz she had huge boobs, narrow waist, sexy wide hips, and a killer butt) and I would bring Wolverine!!