I was discussing this topic with friends last night after one friend mentioned being on Tinder and Bumble, two different dating apps. She was saying how she hated the dating scene and just wanted to find someone she truly enjoyed being around instead of dating all these duds and feeling like she's wasting her time. My other friend was on the opposite end and had fun going on dates with different guys and doing activities that she might not normally do/think of on her own.

As such, what do you think about dating, folks? Why do you feel the way you do?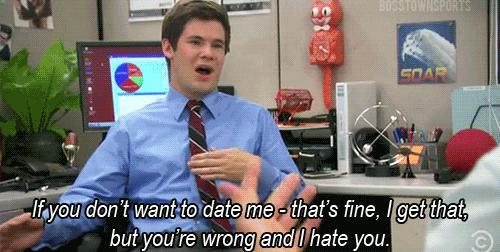 Select age and gender to cast your vote:
Updates:
---
Most Helpful Guy
I loved being single and dating around. I enjoyed the whole process of having a great time with a girl's company. I think several things made the process enjoyable to me.

1. I wasn't looking for anything but a good time. If I found more than that, wonderful, but otherwise I'm totally happy just having a great time with a girl.

2. I became a bit of a selfish dater. I stopped trying so hard to show the girl a good time. I was interested mostly in just enjoying myself first and foremost. My personal enjoyment was my number one priority, her enjoyment is secondary. As a result, I just did whatever I wanted. If I was sitting at a cafe and I was getting bored talking to a girl, I'd just blurt it out. "I'm getting bored, let's go on a walk." She's free to tag along with me but I'm just gonna do whatever I want to do.

3. In Japan there isn't this type of tradition of waiting arbitrarily long to have sex. As a result if I went on a date with a girl, we typically had sex fairly soon within the first few dates, so at least I got sex out of it and that was typically quite enjoyable.
Most Helpful Girl
i put its okay.. when you meet someone you really get on with and click with i like it but for the most part i find it awkward and time consuming and no fun at all if anything like a chore sometimes having to meet the frogs until you hope eventually you find your prince