This one's to the fellas on here who are more experienced... I honestly am not!
Have you had any kind of success with the following method?
I see a lot of this online but I don't really follow up to see how things pan out between the two parties.
So, guys, once and for all, let me in on the secret... does the following method work with the ladies?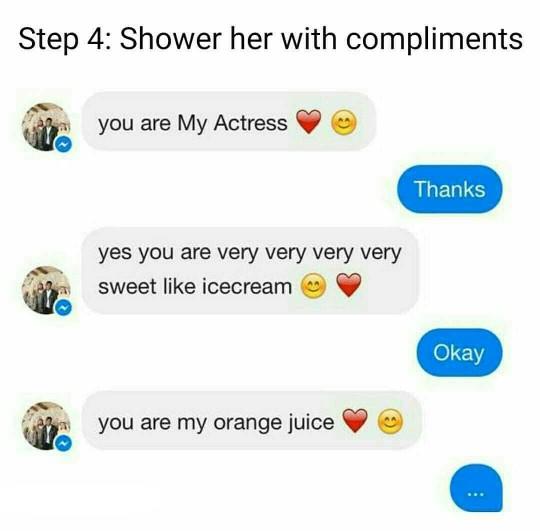 Updates: