I texted him first yesterday and we texted for a while and then he just never replied? Yet he views my Snapchat's and it constantly says he's active on insta. So? I don't know. Kinda annoyed. Feeling like he's gonna flake on us hanging out AGAIN.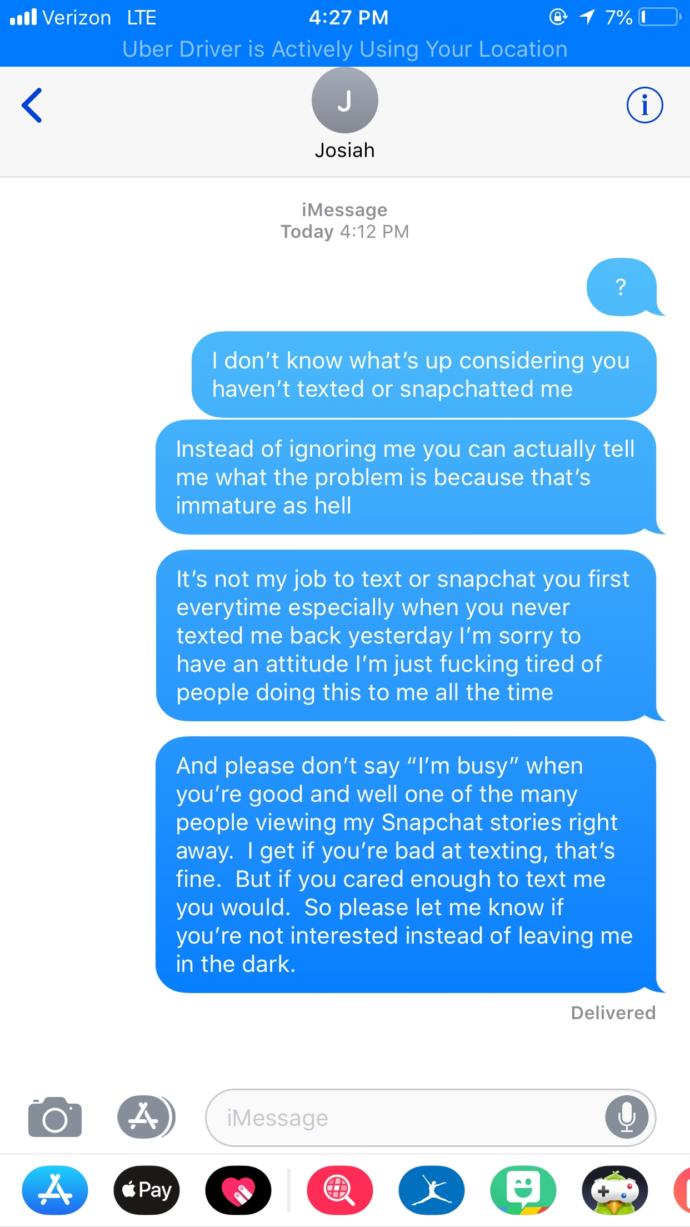 Updates:
---
Most Helpful Guy
I believe that what you said was fine, with the exception that it would have been much better to say this over the phone than through a text. Speaking from previous experience, speaking out your heart through text message always comes off as desperate and usually just makes you look bad.

As for this guy though, I would say just to dump him. I've been with girls in the past that were very bad at returning calls or text messages and even though they claimed that they would "try to communicate with me more" they never actually did. Please do yourself a favor and find someone who can match your communication style because being with someone who is bad at communicating with you just will hurt your heart.
Most Helpful Girl
Personally, I wouldn't have wasted my time with all the messages. If he's never replied, you move on and don't wait for a text - makes you look desperate and clingy