Could you date someone who still has feelings for their ex?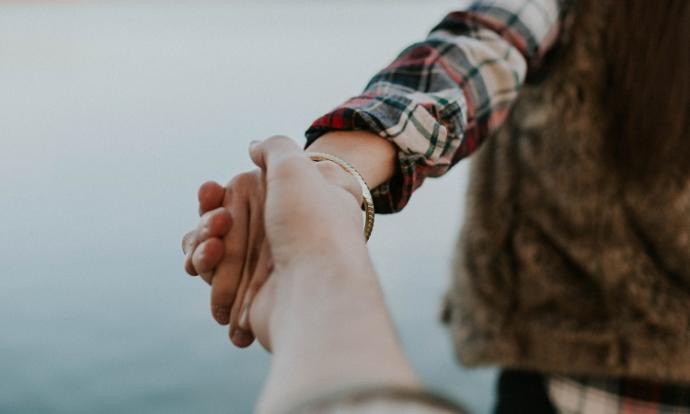 Updates:
---
Most Helpful Girl
Never! It never ends up good
What Girls & Guys Said
51
115
I'd have no problem with that as long as I thought their ex was going to stay their ex. I think it's completely unrealistic to expect someone to completely forget about past relationships.

I'd rather be with someone who still had feelings for their ex than someone who totally hated their ex. Totally hating their ex just doesn't bode well.

Nope. I tried to date a guy last year who had been cheated on and dumped several times by this one chick for years. He told me he was over her and I believed it, then we started to get serious and she came back, which means of course he took her. If a guy even entertains the notion of an ex he's off limits for me

As others have said, it depends on the feelings. I'm still friends with a girl I was crushing on for years but I know longer want to be with them and haven't for a while. But I'll always have a soft spot for her no matter how platonic. I'd see a girl's ex in the same light if the situation was the same.

no i wouldn't really no point in being with someone who is still hung up on someone else

now it is possible to have some lingering feelings but 100% no desire to be with or around the person. it is hard if not impossible to not have some feelings for someone you once loved. so it is a matter of how strong are the feelings? are they hung up on the person? are the feelings just residual with no desire to be the person at all?

No, I would want their full attention devoted to our relationship and not partially to their ex. I'd be willing to move slowly to see if we could develop something but is she was continuously hung up on her ex I'd have to move on.

It's just like suicide. Of course not. Everyone should know that we don't deserve to be just an option.

My advice is to run. You are not dating a guy, you're dating a mess. You will be so annoyed, it doesn't matter how much they mean to you, you will get to a point where you will say fuck it all and leave. So don't start it at all.

If they still have feelings for their ex they need to find a way to move on. Self development has been my method of getting over a relationship, I do mot understand how one could love someone and want to try to love someone else. Best thing would be to realize the break up is a blessing in disguise and can now open new doors in life.

Nope. If they're with me then it's because I'm the only one they feel that strongly about. I won't be someones second best or backup plan.

I'd try my hardest not to be with someone like that. I guess it depends on how strongly they feel for that person. If it's something they are getting over than maybe yes, but if they keep giving me signs as though they would take them back if they get the chance, than I'm out.

Yes. I don't think feelings will ever fade, espically what your past relationship had was really special. Trust is what you need to rely on. Staying in someone's pass or always bringing up someone's pass will never lead to a good future with anybody. Focus on the now and the future.

If you really cared for that person, you would try everything to make them want you more than their ex, am I right? In that case, if all rlse fails, figure out why they still have those feelings and ask why they can't move on for you.

Truthfully, I don't think I'd be able to date a guy who's still not over his ex. It's up to him whether he still wants to be with his last partner, and if so, then I'd just leave them both be.

Nah. They might need some time to get over their ex, that's normal, but if these feelings never fade away then that person is out.

No, because then that begs the question, what are you doing with me? Is it using me as a rebound, trying to use me to forget them, trying to fill some void? When you break up with someone, it's normal to think about them once in a blue moon because they were part of your life, and sometimes huge parts of your life for many years, but if that person has not let go of that relationship and is struggling to move on, they aren't ready for someone new no matter how hard they try unless they make it clear to that new person that they don't want anything serious and are just looking for something fun and non-committal.

Feelings is not an issue, it is all about behavior, we all have certain feelings for exes, there was a reason for being a couple, despite the outcome. However, it is how you behave both with respect to how you feel about your current partner vs. how you behave currently, with respect to your ex, that is the real issue.
I have an ex, like years ago, several exes ago, and I am totally convinced I'll never have another sexually & emotionally charged relationships on that volume ever again... it's almost unreasonable and silly to think I could. We were like custom designed for each other, and both feel that way, but that wasn't enough to make it work. So, knowing how you feel, isn't the only thing that makes things work, it's only a part of it. I know I am right, you do to, because if I am wrong, why would all these couples break up who were like magnets together?

'Having feelings' isn't really relevant to YOUR relationship unless they would really rather be with them.
If you love someone you never really get over that.

I did once. I hoped she'd eventually stop living in the past. I alwaya felt like I was being compared to him - even when it was positive like "Carl NEVER did that for me!". I ended it after a few months.

Do not even think about it! Why swim across the ocean for someone that won't even get their feet wet for you?
Trust me I just went through this at 22! They will just end up comparing you to someone else and you'll never win until they are gone!

Yes. Feelings aren't light switches, people just can't turn them off. If she can be adult about it, enough to understand she still has them and doesn't go out of her way to engage with him, i got no problem showing her why im the better pick.

You could but it would be painful because you know that the person you love loves someone else. They're just going to be more focused on that person instead of you so you pretty much set yourself up for failure

Maybe. It's virtually always a terrible idea, but I honestly probably would anyway. But he better be gucci if I'mm let him put me though that shit

make the situation work as some kind of a compromise. he can't help the feelings and these are the conditions you are accepting going ahead. Good luck.

Not a chance. If I know they have feelings for an ex I would avoid a relationship with them like the plague.

No. Practically it's hard for that person to concentrate on the current relationship. Emotionally he/she might not be involved and end up hurting you both in the end

No! It would be like doing a job and someone else getting paid. Not that love is like that, but I believe it to be a good metaphor for the predicament presented.

No. The person needs to heal and be ready before moving on. Else, karma will always bite back. Dont you think so?

I might give it a try and hope I'm enough to make her get over him.

Naw
That mf best be over his ex fore I get w it 😒
Lesson fucking learned

As long as the feeling towards you is stronger than yes

Depends if it's physical then yes if it's emotional then no

I did in past. And it worked on her part. How ever in between i lost the interest in her because of it, so it depends on situation i guess.

Ex is an ex for a reason! Don't take that kind of baggage from someone. They need to sort themselves out if theyre still thinking about their ex.

Hmmm but I want my part as I am dating her. I don't want she still just keep rankings about ex and don't give me mine

Well, it depends on the level of feelings. With time she would get over him.

Not really. She should figure out what she wants, first, I can't be bothered.

the first love is very precious and it can't be easily forgettable

Nope i couldn't date for someone who still has feelings for their ex.

Would you date someone else when you still have feelings to your ex?

That would be in the category of booty call or just plain dumb on yer part for trying to be serious.

FUCK NO ! What kind of ignorant ass question is that?

Never been in a relationship so I can't say but if I was I'll dump them

Nop and i will say that your relationship would be like bomb who can explode any time

no.. because he will always compare between you and her

Not if it was serious dating no, but if it was just an agreement on something loose then no problems

Preferably no. Spare yourself from the constant struggle with his ex.

Yes but it would most likely be part of some kind of oceans 11 heist or Charlize Theron.
Click "Show More" for your mentions
Select as Most Helpful Opinion?
You cannot undo this action. The opinion owner is going to be notified and earn 7 XPER points.