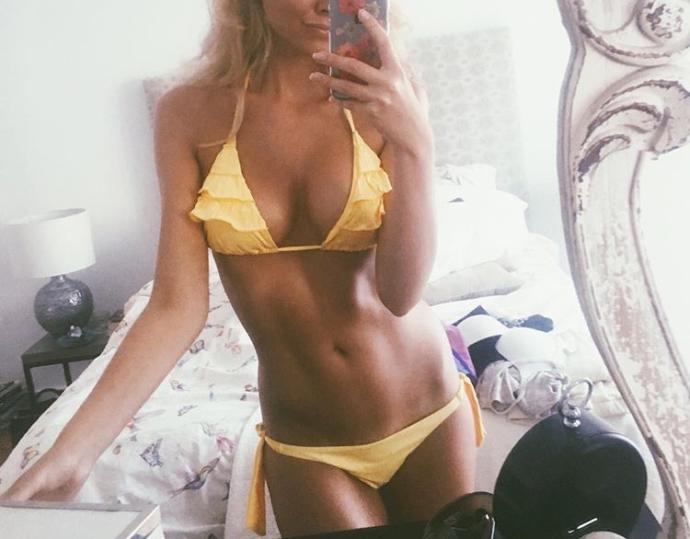 (girl in the pic is a Swedish underwear model)
You broke up with her because of distance, she has a great personality and is very sweet but didn't take the breakup well and has not been doing well after it.
You rebounded der with a plain to very ugly friend of yours and the relationship lasted. Your ex made subtle comments about your new so's looks and you blocked her on fa out of anger for that.
Now she sends you some very hot naughty pictures with a very naughty text, than a sweeter text saying she wants you back and she misses you. She's the most beautiful girl you ever had and definitely your new girlfriend doesn't come any close and is also quite shy in bed, whereas old girlfriend was a bomb in bed.
How are are you most likely to react?
Jerk off to the pic but not answer

Tell her she's crazy and to fuck off

Probably fall back in it because she's too hot and sweet

Did I break up with a girl who looks like that? Am I an idiot?
Select age and gender to cast your vote:
Updates:
---
Most Helpful Guys
Well, I'm not too far away in Germany (and IRL my girlfriend lives in Vietnam!), but I wouldn't let an ex break up my relationship with a new girlfriend, no matter how hot she is (and the woman in the pic is).
I'd secretly have her as a side piece while getting pussy from the ugly girl. I'd bang the ugly one thinking of her and dreaming if we work out.

Why would I drop a girl like that? I'd fly to where she is if I needed sex that bad.