I took a bunch of photos today and I'm proud of them. Be honest, which are good, bad, what do I need to improve on? Personally the second is my favorite. Remember, I am an amateur with an OK camera, all my photos are taken the way they are on purpose.
1. This is Peanut again.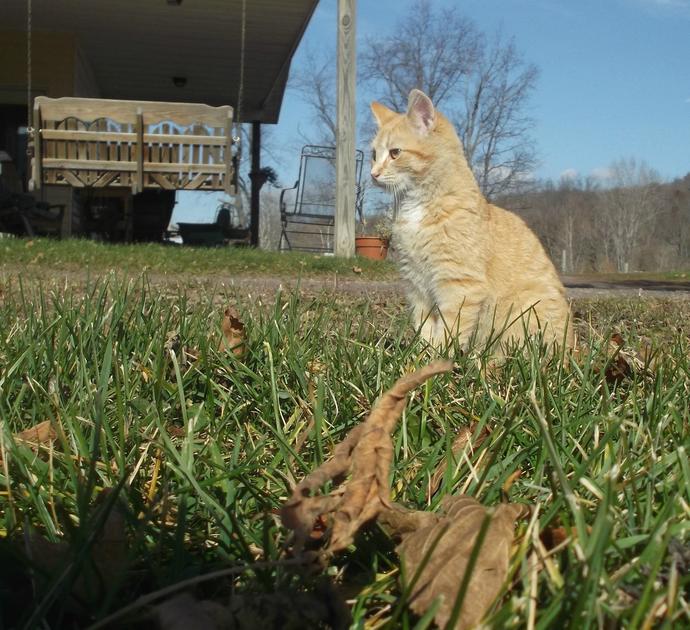 2.
3.
4.
5. Her name is Kit.
1- Peanut is my favorite.

2- The Sunset cemetary is my favorite.

3- The sun and mountains is my favorite.

4- The sunset, tree and building is my favorite.

Can't choose, they're all good.

can't choose, they're all shit.
Select age and gender to cast your vote:
Updates:
---
Most Helpful Guy
first, I have to say that I think that some of the images are too small. I know that reducing the size makes the image quality look better which is nice if you use a shitty cam, but if you go too small they'll lose their magic (I don't know how to describe it in English, but I think you know what I mean). that's especially the case with landscape pictures. it's important to find a good compromise of size and picture quality. most people use a FullHD screen, I think they should have least 50% of that size.

to the pictures: I think the cat pictures are better because of the good lighting and the subject. 2, 3 and 4 don't look bad, I can see what you wanted to do but the cam and the small image size just take away the "wow"-effect you need with that type of nature picture. like most smartphone cams, they are much better with close up shots and good lighting.

so if I choose between 1 and 5 it will be 1 because in 5 the shadow is distracting. but I think that again your distance is off. get closer and take the picture in 16:9 landscape. you get the same effect with the cat and background, you get a light depth of field effect which makes it look better and you can see the cat better and more details on her, which make the picture more interesting.
and last but not least, try playing a little bit with the colours and contrast later in an image editing program. it doesn't has to be photoshop, something like GIMP gets it done too. like duplicate the layer and use the soft light filter to blend. set the top layer to 20-25% and it should look a little bit more pleasing to most people ;)

hope that helps a bit. I know I always sound a little bit negative but I'm quite picky lol
Most Helpful Girl
Number one and five I really like but than again I am a cat lover 😄
I like how you captured them being normal and doing their own thing. The picture with Kit is really nice because you can how the picture is blurry where the grass is and starts to clear up around Kit.