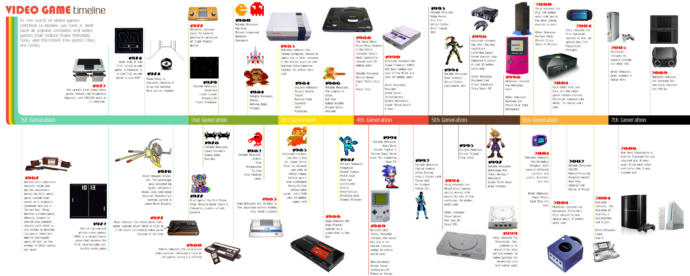 NES/Sega Master System era

SNES/Gameboy/Sega Genesis era

PS1/N64/Gameboy Color/Sega Saturn era

PS2/Dreamcast/Original Xbox/Gamecube era

PS3/Xbox 360/Nintendo Wii/PSP/Nintendo DS era
Select age and gender to cast your vote:
Updates:
---
Most Helpful Girl
Considering my PS3 has been gathering dust since I was a teen and I haven't played any others I voted E.
Most Helpful Guy
For those around my age, I don't think anything really tops the excitement of playing Super Mario World for the first time after only owning a Nintendo and/or SMS.

I almost want to compare the greatness of opening up my Super Nintendo for Christmas and playing Super Mario World for the first time to the first time I had sex.

The SNES/Masterdrive era to me was one of the most interesting. It was still uniform and the 3D craze had not taken over yet. The greatest sprite work and raster graphics was achieved then as I see it.