Well not literally... It's different from when Deadpool and Punisher did it since this is canon and not written as comic relief. This is old news since it was announced a while ago, but Marvel has been building up to this for a while.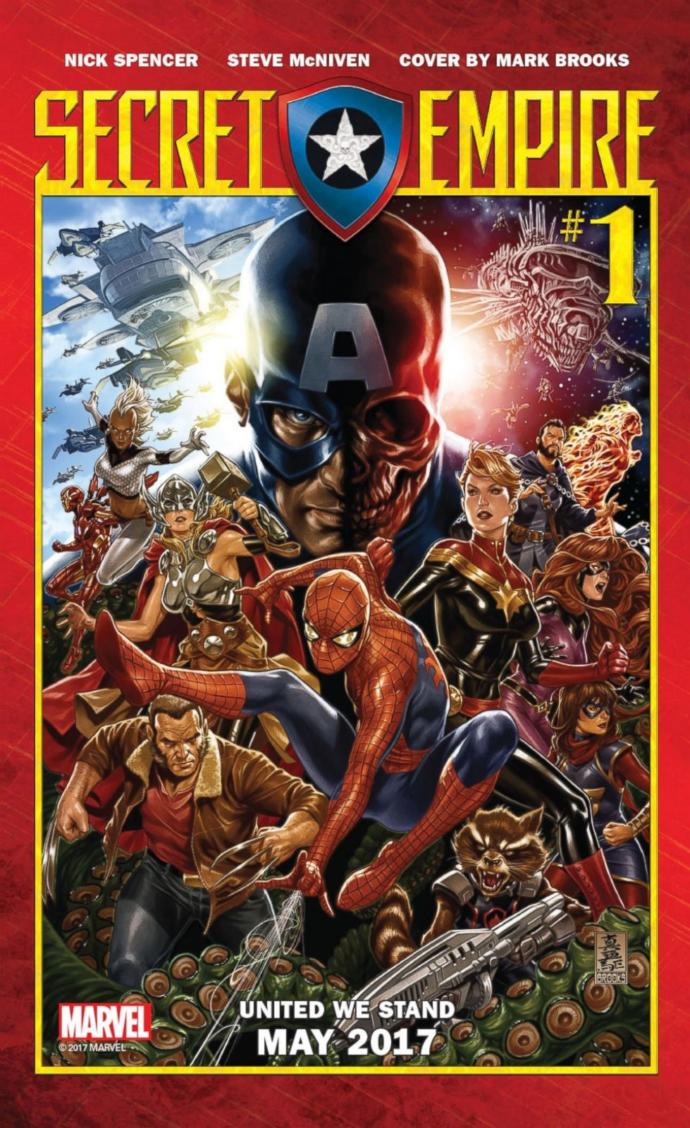 You've probably heard about the deal with Cap being Hydra that was revealed a last year (and I had asked a GaG question about it too). The writers had said that he's not being mind-controlled and he's not a clone and/or shapeshifting alien.




Well they've explained everything now. What was really going on was that history was being rewritten. Red Skull used an artifact called the Cosmic Cube to change his past. This backfired on him though, because Cap ended up killing Red Skull in the comics and taking control of Hydra. He now plans to take over the world.




This is at a time when the other heroes are at their most vulnerable. Iron Man and Captain Marvel aren't currently on good terms after Civil War II, Wolverine and Hulk are dead (although an alternate version of Logan from the Old Man Logan storyline will have a role), and Thor currently isn't worthy of Mjolnir. He'll be having a role too though. His primary weapon is temporarily a battleaxe (and he's really skilled with them).



Despite their differences, these characters will have to team up, because their damnation comes at the hands of their most beloved hero.



I'm actually curious to see what they can do but it might end up as a mess. Marvel has been screwing up a lot lately.
Updates:
---
Most Helpful Guy
Go home marvel your drunk
Most Helpful Girl
Marvel is getting worse and worse.