Should I check them or just leave it? I've been inactive on Facebook for a while.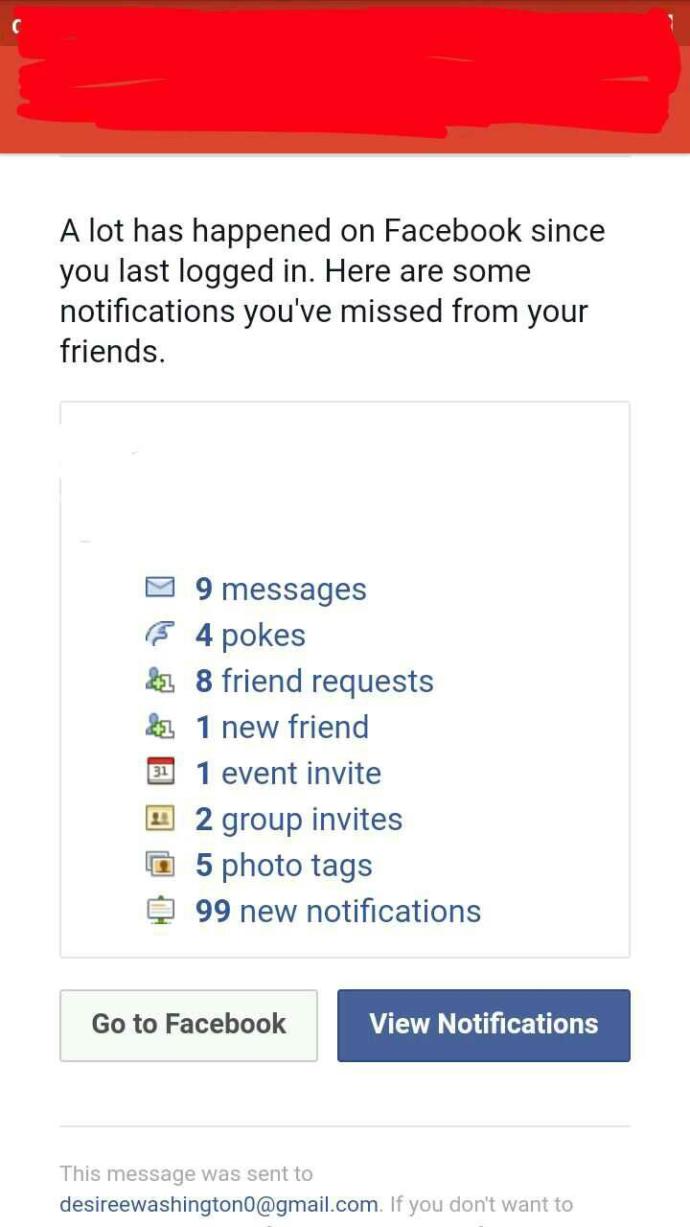 Select age and gender to cast your vote:
Updates:
---
Most Helpful Guy
Those are rookie numbers...

I'd just leave them. It's only facebook. If it was urgent, they would get a hold of you another way.
Most Helpful Girl
I get notifications like this after a few days of not going on it!! But that is notifications and mostly pointless ones like a couple of people posted in a group. Why are you ignoring 9 messages? Bloody go on there and check it, people care about you! 1 event invite - well you might have missed the event now. 5 photo tags - you do know that other people and their friends can see these pictures of you and you might not have even seen them? I'd want to see them. But b-hell I can understand you feeling overwhelmed by 99 notifications. As I said a lot of them are probably junk. And it gets confusing because you might check one then it marks all the others as checked... At least on the app. You really should go and check at least some of the stuff!