Not gonna ask which one is the best cause they different styles but I like to know what kind of sensation do they give to different people.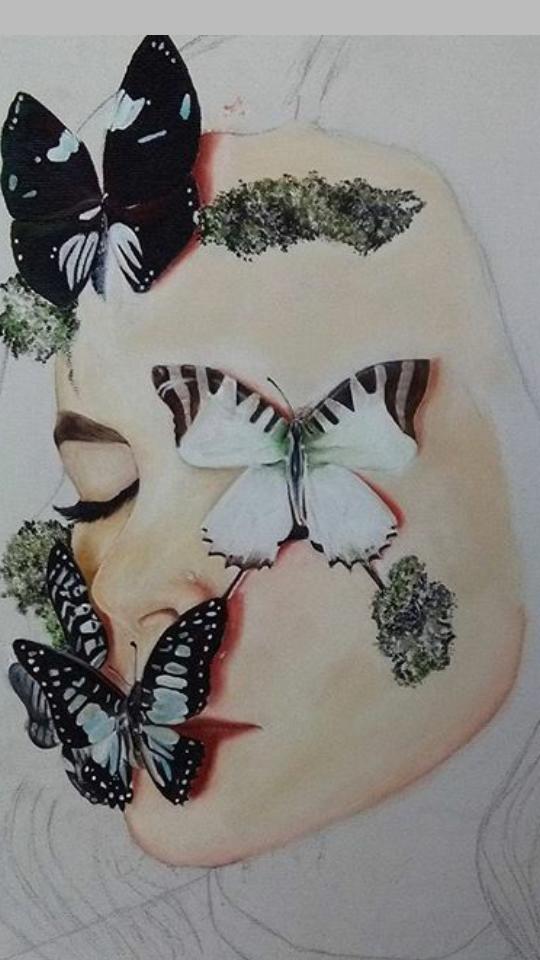 Select age and gender to cast your vote:
Updates:
---
Most Helpful Guy
On the first picture the musculature and anatomy are somewhat unsettling, but I like the coloration and blending that it shows. I don't know why the subject is colored while the background is blank, because I don't know a lot about art, but that briefly stood out to me.
On the second picture the butterflies make the whole thing aesthetically pleasing, but I don't know what the theme is, if there is one. It has a similar high set jawline to the first one, which looks slightly too angular to me, but the art is overall well done.
I'm not very good at art critique and analysis. But they look nice.
Most Helpful Girl