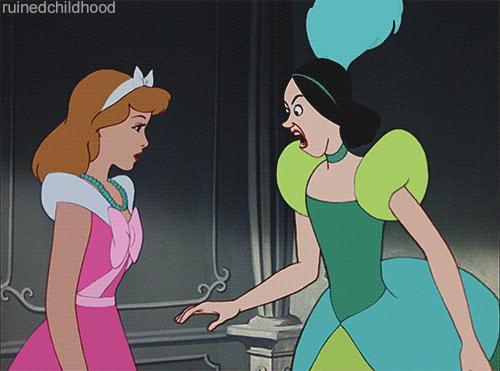 Bippity Boppity Boo!
Results of previous poll:
Bambi: 3.6/5
Dumbo: 3.4/5
Fantasia: 3.4/5
Pinocchio: 3.1/5
Snow White and the Seven Dwarfs: 3.3/5
The first of the Silver Age Disney animated movies!
5/5 Best Disney Animated feature ever!

4/5 I love this movie a lot

I have never seen Cinderella
Select age and gender to cast your vote:
Updates:
---
Most Helpful Girls
This movie made me glad and relieved that I don't have sisters... but instead brothers!!

"A dream is a wish your heart makes", is one of the first songs I learned on the piano as a child however and has a place in my heart as a dear memory.
Most Helpful Guys
I always had a soft spot for this one. I never minded the music, and I loved the mice as a kid.