i just watched A lot of videos about gta5 unboxing on YouTube and find that some copies they bought dont have pre order award while some include.
Now i dont Wanna unseal mine for checking bc of Rockstar's damn policy.
I notice mine has A strange code printed on the side of box (see photo!)
thanks for help!!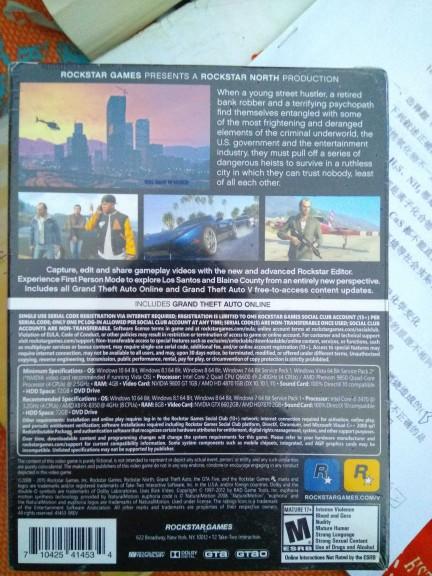 Updates:
---
Most Helpful Girl
Check with the nearest store
Most Helpful Guy
What code? And no, they wouldn't put a preorder code on the outside of the box for everyone to see. Also, given the fact the game came put like 5 years ago I'm gonna go out on a limb and say you did not pre order the game so you would not get preorder bonuses.