What was your all time favorite video game?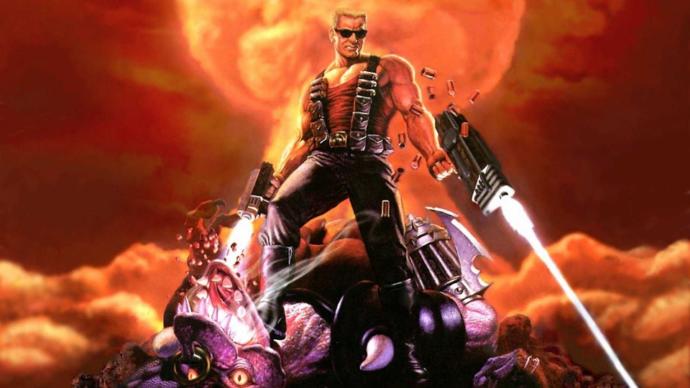 Updates:
---
I liked super mario the most but that be because its the only one I ever played. I didn't own the other games but would sometimes borrow them from the video store.

It's either Paper Mario 64, Paper Mario: The Thousand Year Door or
Sly Cooper and the Thevious Racoonus.

Man those games were great. I like the story line of Mario 64 better but the characters and locations from the 2nd are better. Sly was also just amazing, so fluid and I've never been so frustrated completing speed runs!

I love Elder Scrolls Skyrim. I put in over 600 hours of gameplay time according to Steam.

Tie between Zelda and Perfect Dark

Audiosurf (?)
I'm new to this gaming thing.

Probably Skyrim to be honest

Black Ops 1 before they decided to fuck up the whole franchise for greed for money

Zelda: Link to the Past, Monster Hunter Tri (I'm the only one who loved fighting under water), Dragon Age Origins and Fire Emblem series.

Spyro: Dawn of the Dragons
vignette.wikia.nocookie.net/.../latest

As much as the game design was not the greatest, along with the story mode being possible to beat in under 7 hours, it was the very first time I've ever played a co-op game with my girlfriend when we were dating for the first time. It was a test of cooperation, being able to solve puzzles together, figure out weaknesses to each enemy and going out to complete the game 100% together! We both have been big fans of the series since it first came out and the final scene in this game was such a tear jerker. I love this game the most for the memories I remember from it.

My all time favorite video game was cabal online, sadly the game now is heavily pay to win and only the cash wallets will ever be competitive in PVP.

Resisdent evil 4. Dont even know how many times I've finished it lol

1) the elder scrolls: Oblivion
2) the elder scrolls: Skyrim
3) Warframe
4) fortnite
5) fallout 3

The best i ever play.

The Elder Scrolls: Morrowind

So much better than Oblivion and Skyrim

A tie between Batman : Arkham City and Assassin's Creed 2

DJFFNY it's a ps2 fighting game between hiphop artists.

Halo. One of the best franchises in gaming history.

Call of duty, and crash bandicoot if and rachet and clank

For me that might be Super Mario Bros.

Those ones advertised on porn sites

Battlefield bad company 2

resident evil 0-3 classics only

Mass effect series. I loved the storyline.

NBA live 2005 and NHL 2004. Smackdown vs Raw 2010.

Fallout 1/2 Or the original civilization
Click "Show More" for your mentions
Select as Most Helpful Opinion?
You cannot undo this action. The opinion owner is going to be notified and earn 7 XPER points.