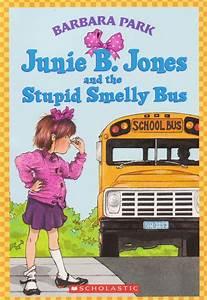 When I was in Elementary School these books were very popular, in fact if we had RIF week in our library these books were the first gone. At book fairs they were the top sellers, and if the library had any to check out you could bet your sweet ass they would be gone as quick as they hit the shelf.
Updates:
From A to F I give it a A-
---
Most Helpful Girls
I read them from time to time, I'll rate the series a B+. I was more into Goosebumps, Series of Unfortunate Events and Roald Dahl books.
I love junie books! I remember doing summer reading programs @ the library and reading these often.
Most Helpful Guy
Ooh I liked those lol. My sister LOVED them. I'd say A.