Preforming or even a public speach, have you ever done that? And how do you feel about it?
For sure it is not easy, you have the
spot lights
On you and the idea of
anything can go wrong
is just
messing with your heartbeats.
This is me on stage :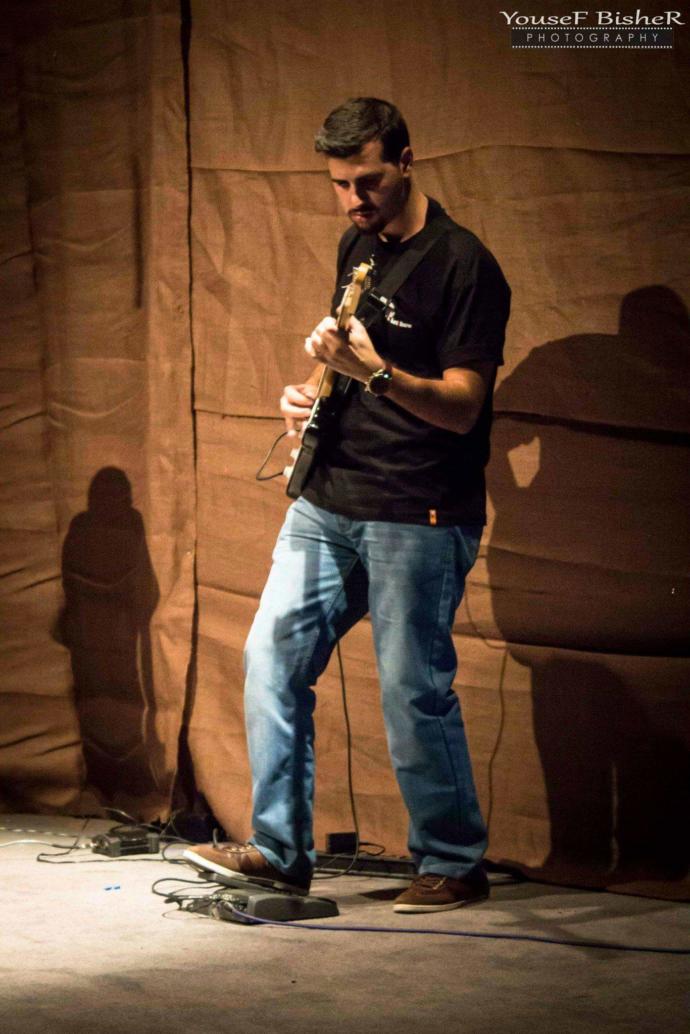 I can tell you that stage freight won't go away with time, I have preformed in front of 600 people that was the biggest number, one time we had technical problems, and the crowd was waiting and booing us, then I just stated to jam a bit until they fixed the issue and it was like really awesome move no one thought of.
I can assure you that everyone gets a bit of a stage freight, and many times my fellows were like "Kilani I am shaking" and then I would say "loosey goosey bro" 😂😂 And make them chill 😎

Updates:
---
Most Helpful Girls
I only performed on stage once. As a toddler... Lol. I remember how scared I was to see so many people staring at me. I forgot all the dance steps, I couldn't find my father in the crowd. Just when I was going to cry there I saw him, in the crowd. Waving his arms to help me find him and he had this big encouraging smile on his face. He was so happy and proud to see me. I smiled but looked clueless too. He understood that I forgot the dance steps because of the stage fright and nervousness. I remember him doing some of my dance moves to remind me. Which did help me and then I remembered everything and started dancing happily and confidently just like I used to at home 😂
I sang a few songs with a band on stage at a festival when I was 18 years old. I had sang on stage prior at like bar and grill places, school talent shows, and weddings. But the festival was the biggest crowd I sang in front of. For me it was amazing everytime. Yes I was very nervous and hands were shakey through the first song. But after that I was lost in the songs and it felt so good that people enjoyed hearing a story from me and loving the voice I have to tell it. I never thought of myself as a big deal. But people would stop me to make sure I knew that I gave them chills, made them cry, and that I have a beautiful voice. Its uplifting knowing I can make them feel so deeply. It's a natural high.
Most Helpful Guys
I was in the school band from 3rd grade through college (mostly sax, and sometimes drums) and I did introductions if our instructors weren't available.

I Emceed in Cub/Boy Scouts.

I ran the audio systems for nearly every school event (starting with lunch music in Jr High) so I was always very visible.

I started DJing in high school as a Sophomore, and that meant 600+ people looking to me for 4 straight hours of performance. That is some pressure.

But I think the biggest was a fundraiser where we brought in Bob Hope. I did an introduction to 1200 people, then played in the band throughout the show.

Needless to say, I am reasonably comfortable in those situations.