I honestly don't anymore as of the past few months.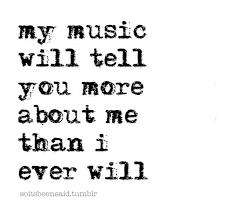 Updates:
---
Most Helpful Guys
Depends on the music. Like if I want peace and claim. Classical, If I want to race and speed when driving Speed/Thrash Metal, In the mood for love. I have to have jazz. When working on cars' music from the 1920s - 1940s Swing and Boogie Woogie music.

See the point I'm making it. I listen to music from every time frame. The oldest in my collection is from 1899 and it plays on my Victrola Talking machine from the same time in history. The Newest heavy metal or hard rock. I listen to it all by my mood.
Most Helpful Girl
Every music makes us feel something... some makes us happier, others make us cry...

I don't think you lost your musical sensibility.. maybe you are just needing the right song for your current state of mind..