I totally missed it but this scene blew up in Switzerland so much. I was into hip hop when I was 14 and I just wan't paying attention. My sister was atually listening to Goa when she was 17 but she left home that year and she was always too cool to share much of her life so I didn't really know much about it. There's so many festivals in Switzerland like Burning Mountain and the One Love festival. Basically people go there to go take MDMA and LSD and space out for a weekend.
Some of the people I live with are really into this music. I've never taken the drugs, I did go to a festival right near us once for one evening. It was definitely an interesting experience. But I wanna try them at least once before I die cause I'm into new experiences.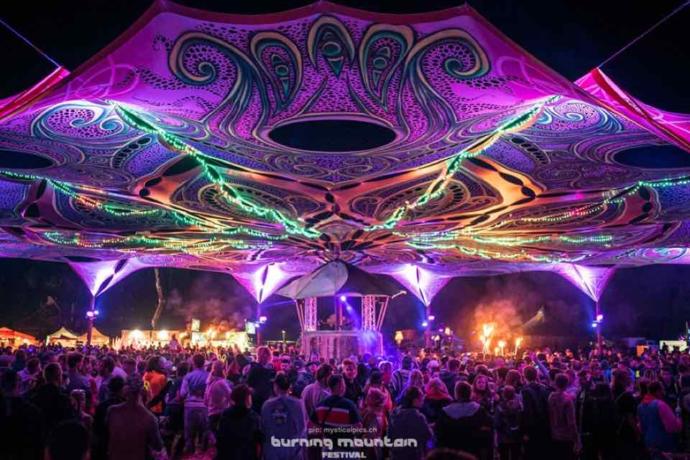 When it comes to the music I'm like very on the fringe. I can listen to it when others listen to it and there's a few songs I like. Mostly I like the cleaner stuff. Apparently there's different sugenres and one is called progressive psytrance or people here just call it "progi" that's very popular.
It's the one that sounds the most like other electronic music I've heard and it's not just trying to overwhelm you with sound it's very rythmical and percise. I just think it's funny how there's these scenes that develop and everything is completely normal if you're inside but if you come in from the outside you're like wtf when did this happen? XD There's this whole new age hippie culture. My housemate loves the musi but he's always like very sceptical of the hippie culture. He's like wtf are these people even doing they're not even functional people he just thinks they're mental :D
Here's two examples of what the music sounds like this is the stuff I'm more into the other stuff is more off the rails.
Updates: