Grey is the guy green is the girl.
Give you short story. Been friends for over 10 years. He always wanted to be more than just friends, but never give him the chance. Until this day he keeps trying but still haven't give him the chance because I rather have a BFF for eternity then losing one.
Like every guy says even if we brake up we can still be friends and our friendship will never change. Still I rather not risked.
What do you think of this little silly argument?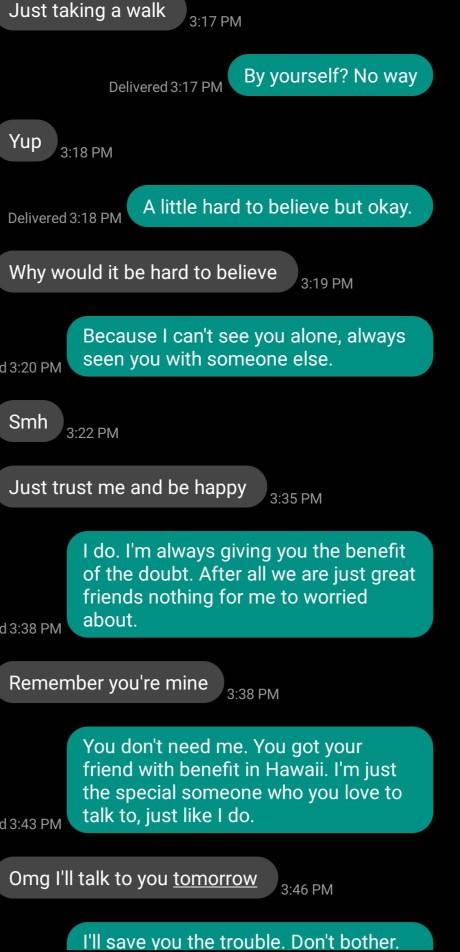 Updates: