PANTS
Look for pants that minimise the lower half of your body. Avoid details such as whiskering, excessive ripping, very embellished pockets & flap pockets. Choose solid dark colors, small patterns, or faded strategically . Pick them preferably mid rise and with structures/stiff fabrics. Avoid flared pants, culottes, boyfriend jeans and short shorts.
1. Skinny jeans/pants and leggings
2. Bootcut jeans
3. Straight/trouser cut pants
4. Mid thigh, mid rise shorts with wide leg openings
5. Pedal pushers/capri pants
SKIRTS AND DRESSES
You can choose skirts and dresses at any length. The best is near the knee, because it hides your thighs and shows off your calves at the same time. Pick mid-rise or high waisted skirts. With wide skirts, you can tuck your top in or wear a cropped top, so that you emphasize your waist while hiding your tummy. With tight skirts, you can wear a belted loose top or a peplum top. A-line skirts look awesome on you. Avoid stiff boxy pleats and too bulky dresses and skirts.
1. Mini skirts and dresses
2. Fit and flare dresses
3. A line skirts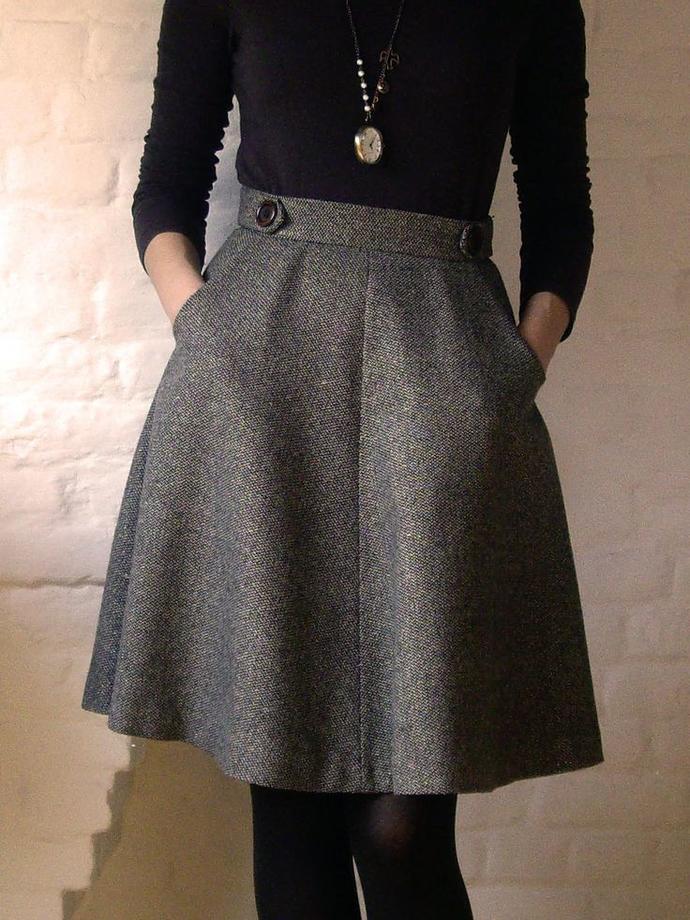 4. Flowy skirts, flowy, sleeveless dresses
5. Skirts and dresses with small pleats
6. Maxi skirts and dresses
7. Pencil skirts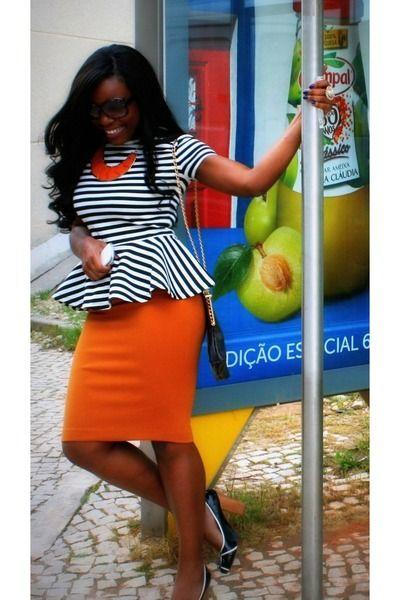 SWIMSUITS
Look for swimsuits that will draw attention to your upper body and great legs while minimizing your tummy. Avoid bandeau tops that give no support, elaborate, bright, patterned and revealing bottoms. Buy them in separates, not in a set, pecause you need a bigger size in your bikini bottom than your bikini top.
1. Preferably light colored tops that are ruffled, embellished, patterned or padded, preferably with straps that sit mid-way across the shoulder. You can do strapless, if it has wiring and supports your bust enough.
2. Simple darker colored bottoms with wide leg openings or those that tie in the sides (like the bottom in the photo without the beads).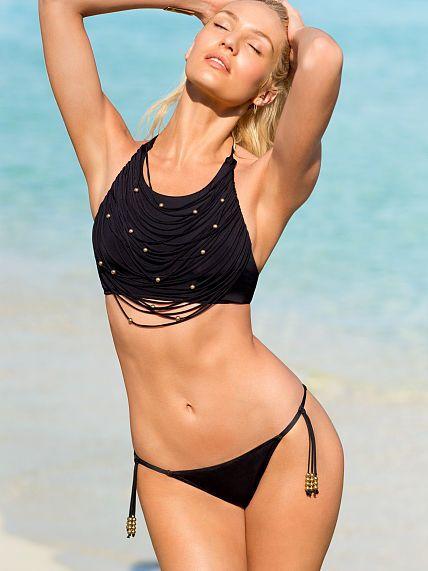 3. One piece suits with rouching across the belly and wide leg openings.
4. Retro swimsuits – high waisted bikinis or pin-up style one piece suits.
ACCESSORIES
Wear:
1. Bracelets and rings to draw attention to your lower hands.
2. Scarves and necklaces to draw attention to your upper half.
3. Belts over loose tops and dresses, to accentuate your waist.
4. Wear any shoes you like, you can pull of anything as far as your body type is concerned, except for thigh high boots and maybe bulky shoes like doc martens, if your calves are very muscular. Wear strappy shoes, ancle straps, tall boots, booties, elegant stilettoes, ballerinas, athletic shoes.. Every body type looks better with heels, as long as a woman feels good in them.
That's all! And remember: You must know the rules first, in order to break them afterwards!
How to dress for the spoon body shape-the ultimate guide (part one)
---