1. Crop top and a maxi skirt: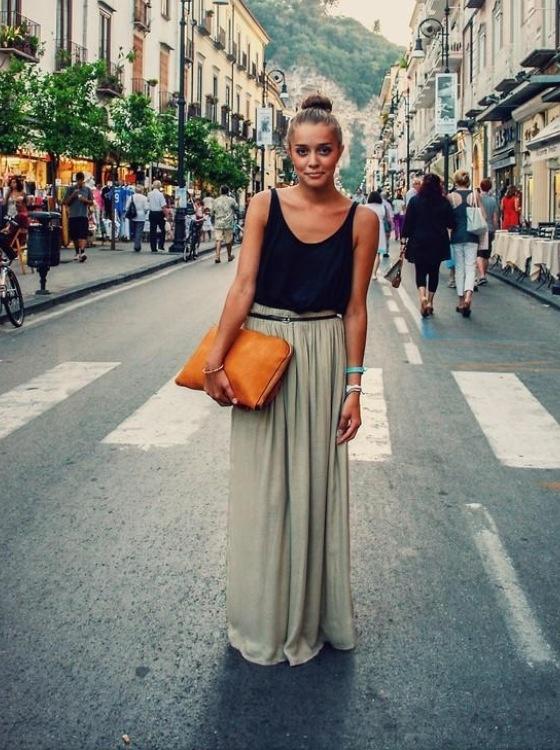 A casual version usually consists of earthy tones, simple hair style and some bright jewelry.
The formal version has either the skirt or the top that really stand out in the combination!
2. Culottes and an off-the-shoulders top
The top and the pants would be in contrast of colors or materials, paired with neutral footwear for a Summer day.
A more formal look requires more strict, fresh, clean-cut lines, high heels and a nice purse to go along with this look!
3. Front slit pencil skirt with a button down
The pencil skirt being so serious, paired with a button down the only option for fun you have left are the shoes and the accessories! Make sure you rock it!
The more formal, or in this case fun, option is an embellished skirt with a similar tone and color blouse, more luxurious material and perhaps a double slitted dress - one for each leg!
---