Sweater weather is that lovely precursor time period right before winter where a jacket or coat is still a bit too heavy. It signals the beginnings of Fall or Winter depending on where you are. It's a time where you can still sort of kind of get away with some summer clothes, but can start dusting off those boots and winter colors for the upcoming season.
The thing you want to pay attention to with the fit of your sweaters is proportion. Like any other top you wear, you want to make sure that it fits you in the shoulder and that it is not so tight that you can make out the outline of your beating heart.
Sweaters tend to be bulkier and heavier than regular shirts and blouses and as such they add weight to your shape. You can tame this look like pairing a bulkier sweater with a skinny jean, tight, or pants/shorts/skirts which are more fitted and tailored to the body or look for sweaters mad in thinner materials that hug the body more as opposed to just hanging loosely all around it.
Sweater dresses, vests, or just plain sweaters, all look great when matched with other winter and fall staples like boots, ankle boots, and their summer counterparts of flats and strappy sandals if its not yet cold enough to hide your toes yet. Accessorize with scarfs, beanies, floppy hats, and chunky jewelry as smaller pieces may get lost in the bulk of a sweater.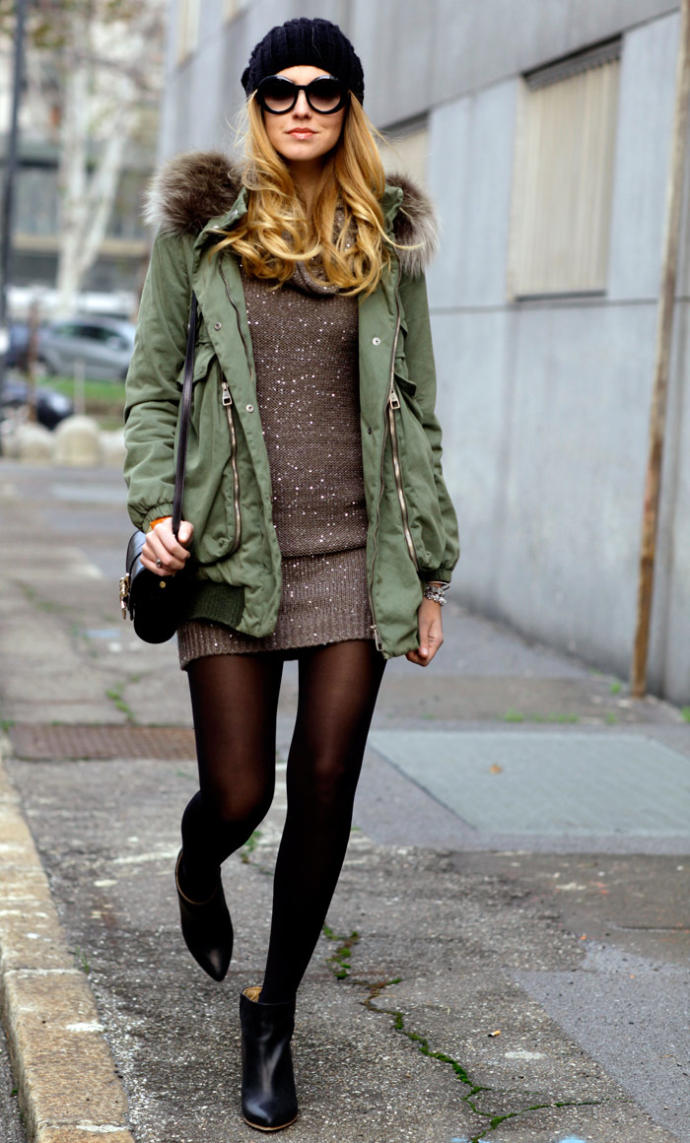 Do not, I repeat, do not put your sweater in the dryer because sweaters will develop pilling which basically looks like a cat got to it. You can remove this of course with special tools or a razor, but it is a lot of work. Instead make sure you air dry your sweaters so that you avoid both pilling and shrinkage or stretching which can completely ruin the look of a good sweater.
---