Do...wear your hair natural if that's what you want
Unfortunately the world is built with people who think they have a right to dictate what you do with your hair and body, but it's your hair and your body. Wear your hair the way you love to wear it, big fro, poppin' curls, twisted, in a bun, go for it. For those that "don't get it," sometimes they just need more exposure to seeing more people with natural hair to get that natural hair doesn't have to be straight or European looking to be beautiful or stylish.
Don't...be a part of the war between natural and chemically relaxed hair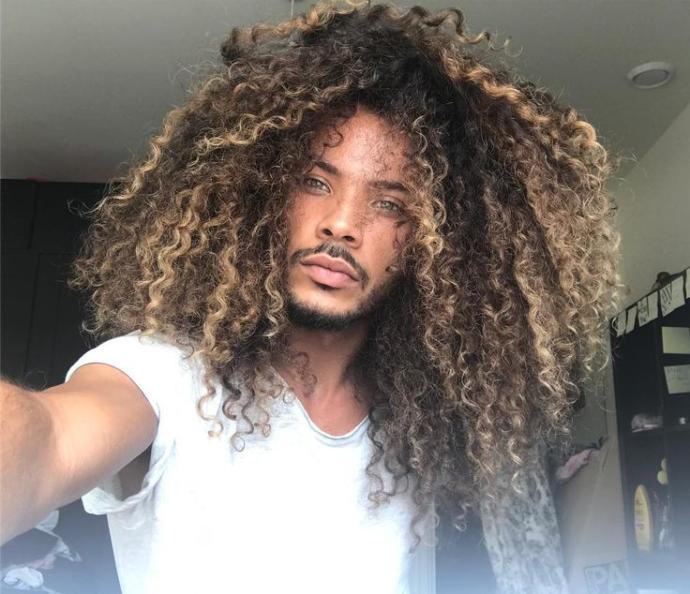 This is such a stupid ongoing "war" between people who are team natural and team chemically relaxed. If you went natural, that was a decision you made, but that does not mean everyone else in your life has to also make it. On the flip side, if you are relaxed and you stay that way, your way is not better or worse--it's simply what works for you and your hair at the moment. Either way, love your hair, but don't force your views about your own hair on other people if they don't want to hear it.
Do...try new products
Don't get set in your ways with only using 1or 3 products in your hair because they seemed to work at one point. Hair can respond differently to the weather, to vitamins you're taking, to stress, etc. If you're noticing your hair isn't as vibrant, or curly, or it's excessively shedding, don't be afraid to try something else. This can sometimes be a long trial and error process, but trust, when you find something that works, it's so worth it.
Don't...fail to let your hair breath
Sometimes when people go natural, they are "over it," and resort to just covering it up with weaves, wraps, extensions, hats, etc. If you constantly do this with no breaks in between, you could be damaging your hair instead of helping it grow. If you just don't know what to do with your hair, go online and watch the thousands of Youtube Natural hairstyling videos, or consult with a friend who has a great head of natural hair, or go to a natural hair salon and let the professionals get a handle on it.
Do...realize water is your hair's best friend
With a relaxer, water was the devil. You know, under no circumstances, were you to get that relaxed hair wet. No ma'am, no sir. However, with natural hair, your hair craves water. It needs it to keep it from it's tendency to be very dry. If you have really thick coily hair, do not attempt to style/detangle without the use of water, don't buy products where water isn't one of the first few ingredients, and use water to give your hair a good steaming every once in a while to really help your products penetrate the hair shaft to get some deep conditioning and moisturizing going.
Don't be afraid to try something new
Natural hair is super versatile. There are so many styles for both men and women to explore from braids, to color, to dreads, to updos, to short cuts, whatever you'd like. Going natural doesn't spell the end of your styling days and changing up your hair on a whim like you were able to do with relaxed hair, it's just an all new set of beginnings, so go crazy...just make sure at all stages of your exploration, you aren't doing so much excessive styling and manipulation of the hair that you are damaging it beyond repair.
---