Heels are probably a love-hate item for most women... I can relate.
Heels make your butt look even more amazing, make your legs slimmer, more muscular because your muscles really get a workout there, make your posture straighter - or at least they should be (if they don't, you're wearing the wrong pair for you), and just make you feel more feminine in a way - and not to mention more fashionable, formal, more put together.
They can be extremely comfortable, but that's only if they're not too high.
Crazy shoe colors are always in - but only if you pair them with a monochromatic outfit.
Beige, neutral-colored, skin colored and nude heels are always in - no matter your outfit!
Don't let the platform heels intimidate you - they cancel out a lot of the height from the heel and they're very comfortable to wear!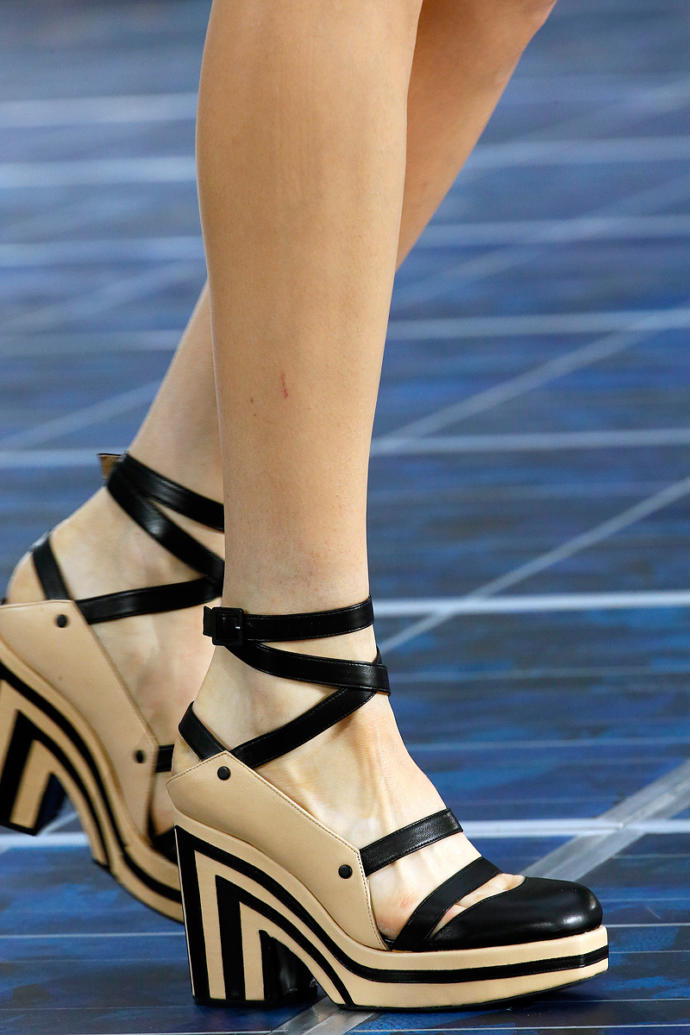 The thicker the heel is, the more stable they are...that's a given.
If you are going to go for a really high heel, make sure they're thick heeled enough, wide enough in your toe box, but snug enough everywhere else - so they don't fall off and/or rub your feet in a wrong way where it would create blisters.
---