I usually wear whatever I feel like wearing, but I'm really not sure how people would react to this. I think the japanese school girl outfits looks sooo cute and I feel like I could pull it off (I'm 19 and very slender with blonde hair and blue eyes, people tell me I'm very pretty). I would probably wear it daily, like to college for example. What would you think if you saw a cute girl in an outfit like this? I normally don't let peoples opinions stop me, but I don't really like getting TOO many stares. So what's your opinion?

I was thinking about getting something like this in pink, light blue, or black.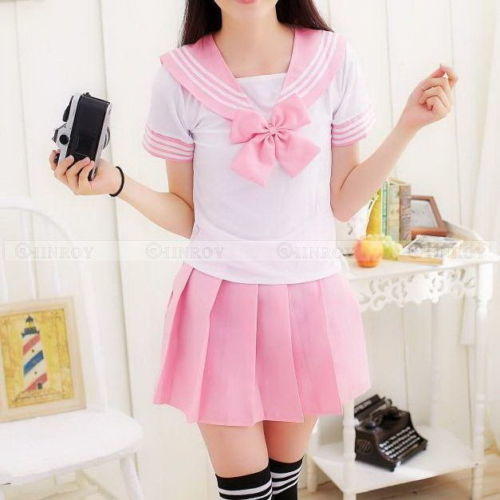 Longsleeves are also kind of cute too





Opinions?


Updates:
Thanks for the encouragement everyone! :)
Oh and if anyone is curious, I got a long sleeved pink one!
---
Most Helpful Guy
I find those outfits vary sexy on girls with the right body shape. The first one is great. You will get a good amount of looks at least at the beginning.