I usually wear the same stuff everyday like I'm homeless, I only do that cuz I spend alotta my time alone cuzI'm single so I don't wear any of my new clothes but I just pulled out some shirts and jeans and shoes like "damn I spent thousands of dollars on all stuff but it's jus sittin in here collecting dust... But I'd never sell it cuz it still looks to fresh!😝😜 I haven't even worn it yet.. But anyone ever go through their new or old clothes?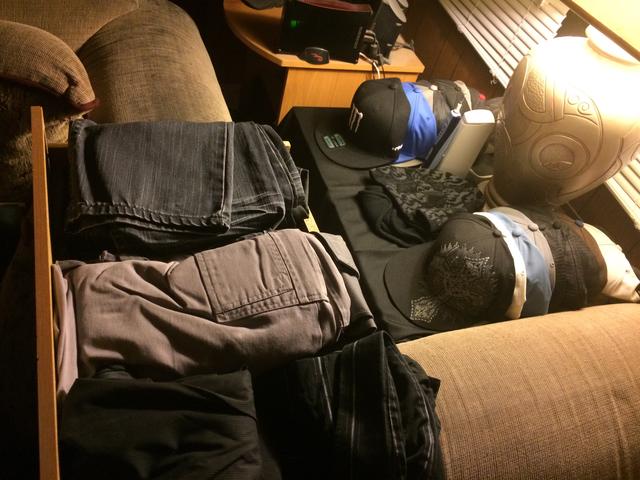 Nah I don't go through my clothes

Yeah sometimes I do just to see what I got

I don't have many clothes
Select a gender to cast your vote:
Updates:
I know of the shoes and stuff look old but I never wore em' they've just been folded up in my closet and stuff all those shoes are like 150 or more. There's Jordan's, creative recreation, supra skytop 2's, and vans OTW...
---