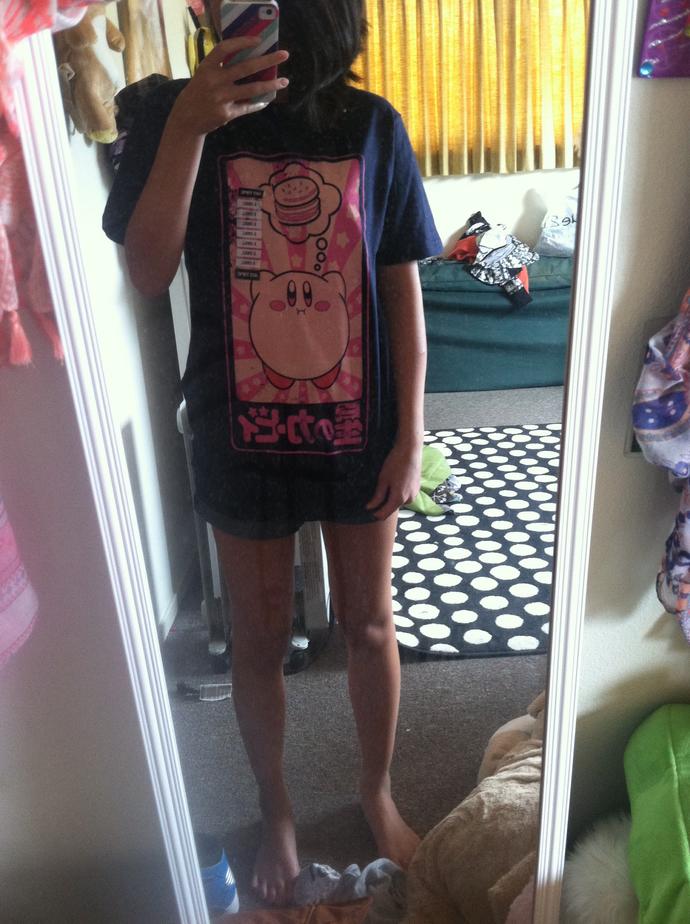 I've never had a shirt like this: loose sleeves, long fabric, and non form fitting.
i got it from hot topic and i just love it. XD
is this supposed to be a guy shirt though?
The shirt is hella long dispite being X-Small. I can't wear shorts unless they're Bermudas or else I'll look pantsless, LOL!!!
Updates:
---
Most Helpful Guy
Extra-small no way that looks like a small to me maybe even a medium.
It looks cool I like it it's just a bit too big.
The thing about t-shirts, girls can wear guy's t-shirts but guys can't wear girls t-shirts since guys t-shirts are designed to be uni-sex while girls t-shirts are designed to be female only.
Most Helpful Girl
It might be but who cares if it is? All that matters is if you're comfortable in it. I'm a T-shirt person so I just love T-shirts, whether it's made for women or men. Lol It doesn't really matter either way as long as you like it :)