Here's our costumes, again I am gothic thing 2, my cousin @lexythelou22 is gothic thing 1 and my little sister is the cat in the hat. Below is all three of us. From left to right its my cousin Alexis, my sister Allana and me. Our costumes are home made and Alexis and my hair is sprayed blue.



Below is an individual pic of Alexis.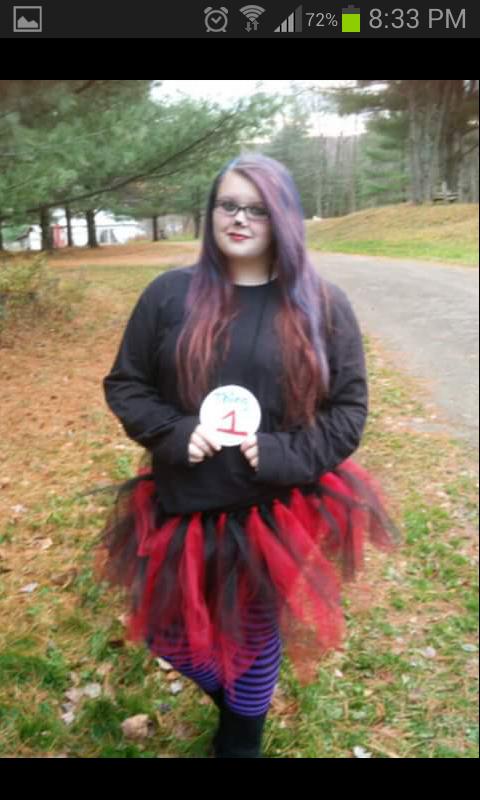 Below are two indivudal pictures of me in the costume. My sister was too much of a spaz for us to get a good indivudal one of her.

Updates:
#aaHalloween
:P I love our Tim Burton meets Dr. Seuss costumes
---
Most Helpful Guy
Most Helpful Girl
That's so cute that you and your cousin both have profiles here together! You guys look adorbs.