If I do keep the coat I will get it one size down.

I am however questining the style now, maybe its the colour but I think it kinda loooks like an old mans coat.

I'm a guy of 21yrs old, I like to dress well but not sure about this one, opinions appreicated :-)

by the way its a coat I'm going to wear often/casually.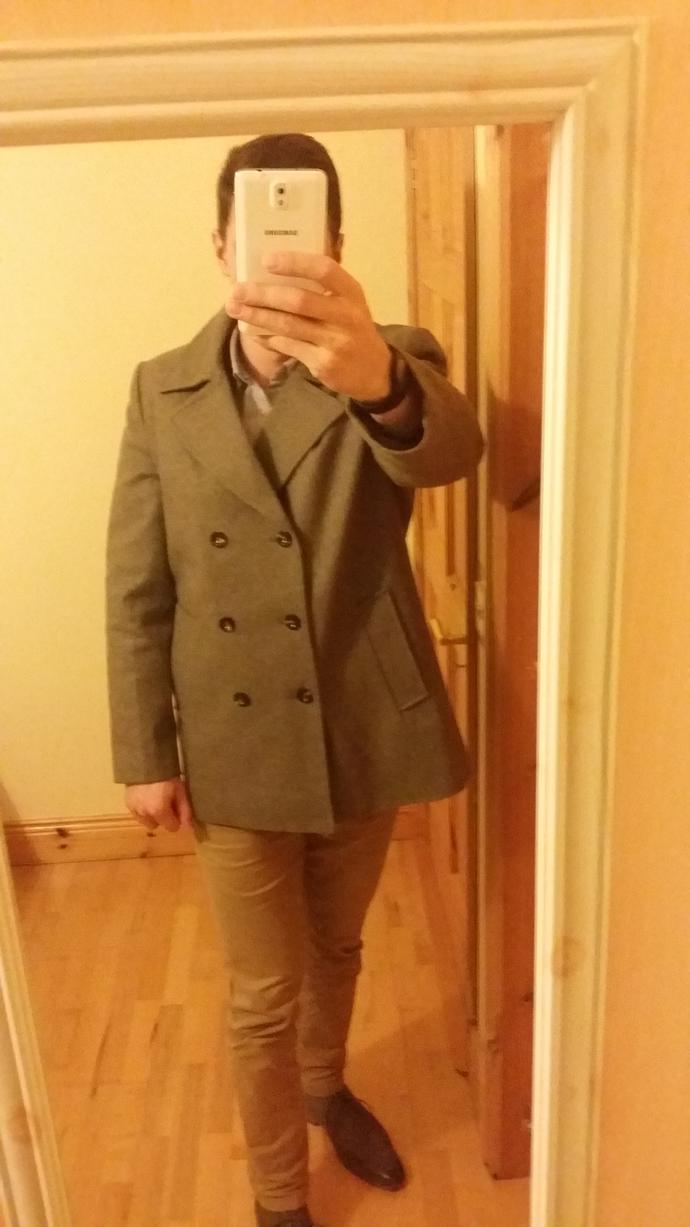 Updates:
There was also removable furr at the top but it looked a little feminine in my opinion
---
Most Helpful Girl
You look like a handsome young guy! KEEP IT!
Most Helpful Guy
If your style is quite dapper yes but if not it is a bit much and I think you were right to lose fur. Colour - I might go a darker colour