Why do most guys have their collar open neck when they wear a smart shirt?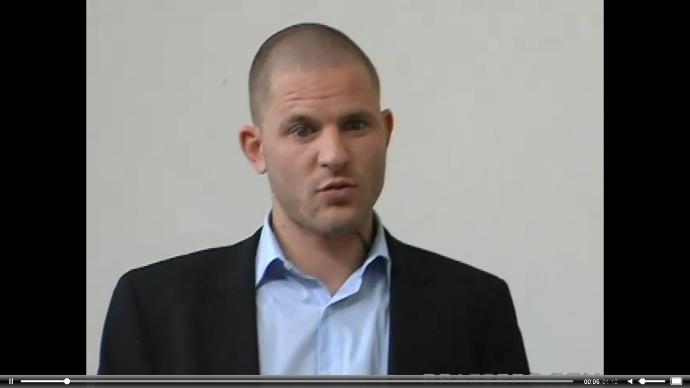 Updates:
---
Most Helpful Guy
Because the collar chokes and is generally uncomfortable.
The traditional rule is that the top button is only buttoned when wearing a tie, and almost never otherwise. The exceptions are the clergy, those who take fashion cues from the mod movement where they buttoned the top button up as a way of looking different, etc.

But its either a nerdy/counterculture or 'i think shirts with buttons are this weird thing and don't know how they work' move to button the top one up without a tie.

It's not quite as strong a rule as not buttoning the bottom button on a suit jacket... but still...

Because it's uncomfortable (for me anyway) and most people my age would think I'm being weird if I'm the only one without an open collar in a group.

Unless you wear a tie, you look weird.

Even with a tie on, it can be very uncomfortable or tight having it pressing against your neck all the time.

I have worn uniform shirts with heavily starched collars and it gets really uncomfortable and irritating for your skin.

It looks better that way when you're not wearing a tie. If you have the shirt completely buttoned up, you just look nerdy. With or without a tie, it can still look professional.

a button up is called a smart shirt?

Because it's comfy like that

Because we're only meant to close the top button if we're wearing a tie.

its comfortable, guys prefer being comfortable than being pretty or I don't know cool, whatever.

I always button up my shirt. I think it looks better personally.

Because button up shirt's top button makes it feel like I am being choked.

Because is much more confortable but im not like that i wear suits so leaving the neck kills the essence and the classy of a suit

I almost never wear shirts... but if a guy has it closed he looks like a weirdo...

Doing the top button feels really awkward and a little bit like lightly choking yourself.

Surprisingly few men get off on that.

Well I don't keep it open , I CANNOT, I have a lot of chest hair which would be visible if ibkept it opened.
You don't like it opened?
Because they probably don't own a tie
Click "Show More" for your mentions
Select as Most Helpful Opinion?
You cannot undo this action. The opinion owner is going to be notified and earn 7 XPER points.
Loading...
;