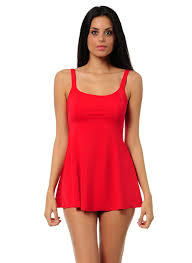 I'm fat so I want to wear that kind of swimsuit are they bad? or good?


Select age and gender to cast your vote:
Updates:
---
Most Helpful Guy
i mean there´s not a lot that looks nice if you´re fat but i guess you can´t really go wrong with those.
Most Helpful Girl
Wear whatever makes you comfortable sweetheart! I am also fat, and happy with my body despite butthead people bullying me, I have learnt their opinion doesn't matter - they don't really care about me. I bought a two piece bikini from forever21+ last year, and another this year, and I love them to death. I used to wear those types of bathing suits too because that's just what I was comfortable in, but now I'm comfortable in bikinis - high waisted ones. Maybe one day I will be comfortable in hipster bikini bottoms, but I am not focused on what other people find attractive, only what I am comfortable wearing and like on my body.

You are beautiful, all bodies are beautiful! Wear what you are comfortable wearing.