I want to get a pixie cut, but am mainly holding back due to my fear that I don't have the complimentary facial structure for such a short cut. I'd just like some opinions on whether or not it may be a bad idea or not.

These photos show the type of cut I'd want: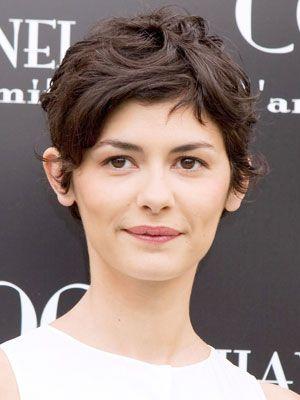 Select a gender to cast your vote:
Updates:
---
Most Helpful Guy
In terms of 'pulling it off', facial structure matters somewhat, but body matters at least as much. You need to be thin to have short hair. You need to be waifish to have a pixie cut. And if you're going pixie cut short, unless you have really, really pretty features you sort of need to wear makeup regularly.
Most Helpful Girl
I had long hair for eighteen years, for religious and social reasons. When I finally decided I wanted a short cut, I had loads of people telling me that my face was too round, I would look fatter, and worse. In spite of it all, I got it done anyway. I absolutely adored it, and I've been told it makes me look sexier and more mature. Since then, I've cut it again and gone shorter. I don't regret it, and I think every woman should give short hair a try.
Consult a couple of hair stylists about the change you want to make, and ask what they would suggest. With their advice, go for it! If you don't like it, you don't have to do it again.