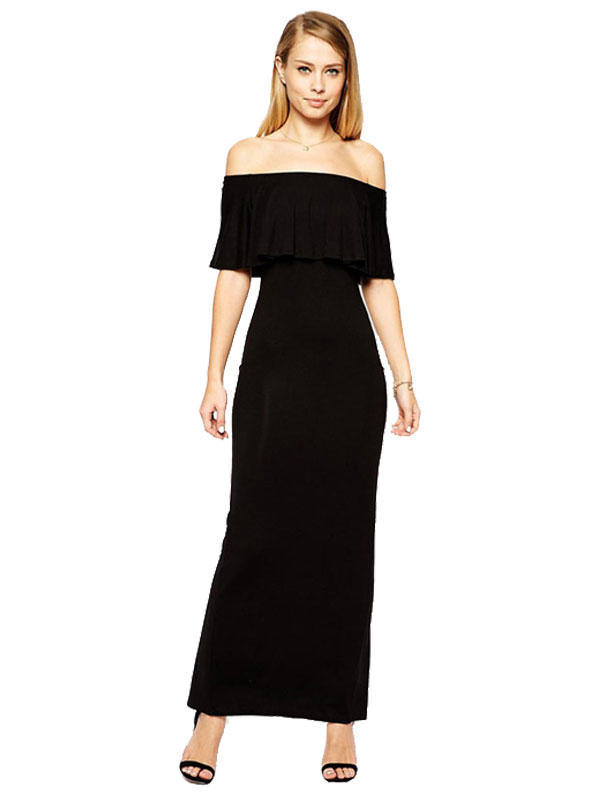 I bought this dress online for my boyfriend's friends wedding but i still didn't find the perfect shoes for it, please help me because i'm confused between these three and i'm not good with flat shoes. By the way i'm pregnant (4months) my bully is very small so the dress won't be a problem and it looks good on me.
First one

7%(6)6%(7)

Vote

4%(1)

The second one

35%(32)43%(51)

Vote

70%(19)

The third one

55%(50)47%(55)

Vote

19%(5)

I'll help you with flat shoes :)

3%(3)4%(5)

Vote

7%(2)
Select a gender to cast your vote:
Updates:
---
Most Helpful Guy
I think the consensus here is that the color of the shoes should match the color of the dress or something, as those are majority of the results.
Most Helpful Girl
I think the beige heel would work best because by having it match the skin tone, the line and length of the body is allowed to continue without a breaking point like a black or pink heel.

The dress is simple and a standout so pairing it with the more show off type pink bow shoe would take away from the beauty and simplicity of the dress which needs nothing more but to exist.

The pump is just a bit too heavy for the dress. The color obviously works, but I think again, the focus should be on the dress, and not the shoes in this case.

And flats... come on, no, not for this one. A shorter dress maybe, but not this long column dress.