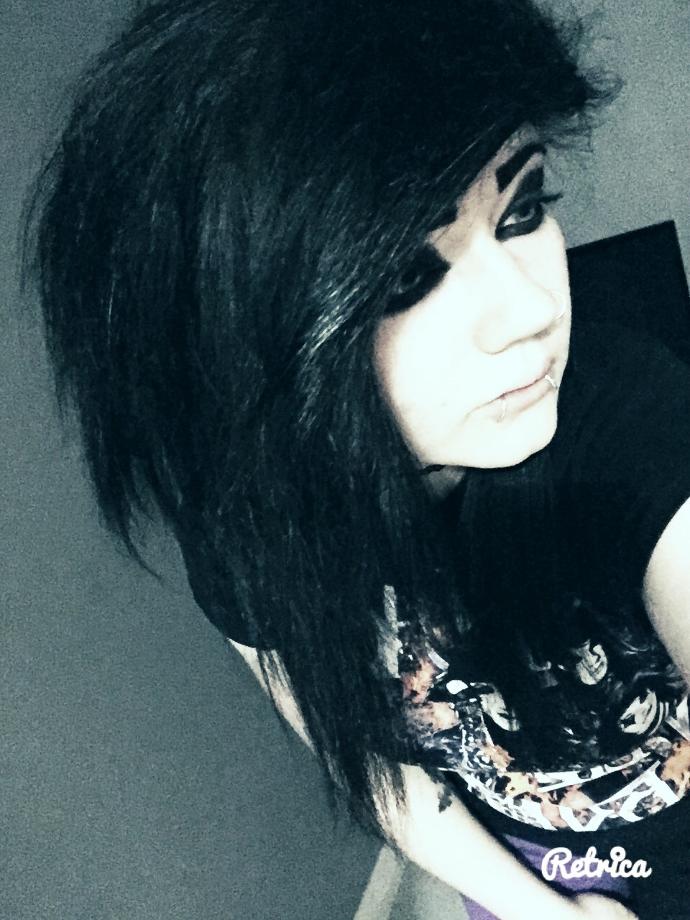 Updates:
---
Most Helpful Guy
I would say it's too much. It lacks restraint and finesse. I like what your going for a lot (or at least what I'm pretty sure you're going for) But the black stuff around your eyes is too thick. I get that it's a stye that you are trying out but I think it looks clunky

U would trim the eyebrows too. The two rings on one lip I'm not a fan of yet I feel like it's one of those things that grows on you and it just fit's your personality. But if you're not feeling confident about it and you still want "More" I would try a nose ring on the side of just one nostril.

I also think you should try to find a way to make your hair less stiff. It could be from too much. . . ok I have no idea what lol but it's a tad too stiff from what i can tell.

You are pretty. You have a cute face, amazing eyes and a body I just want to hug lol. But to be brutally honest I think you need to pull back what your doing just a bit because between the heavy makeup, the pants and the bracelets (it's not that you have so many it's just the particular ones you have) it looks a little childish. You look younger than you are and not in a good way.

Don't let that discourage you though. You have a cool style and you just need to refine it to get it somewhere that will turn heads in the best kind of way. Finally I just want to say this. I know before I talked about feeling comfortable but the reality is, being a trendsetter by nature will sometimes make you feel a little uncomfortable. Fashion is risky and it's already pretty awesome that you're brave enough to not only try these things but look for criticize!

Good Luck!
Most Helpful Girl
if you're in high school or younger, it's passable... HS and younger is mostly about looks and making statements... BUT if you're out of high school it's simply ridiculous. :D! That's just my opinion. this type of look is really stupid if you're older and not part of the "media" and such...