Here's a picture of a cute girl tying her hair back (a girly action) while wearing an NBA jersey (which looks more masculine).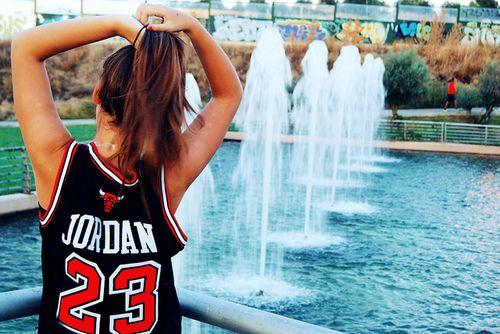 Do you think it's cute when a cute girl does girly things while she's wearing a masculine shirt or article of clothing? I'm straight, but I think it's kind of cute because of the contrast between her actions and what she's wearing, and how she adds a feminine touch to something masculine. I'm just wondering if I'm the only one who thinks like this or if there's other people who have similar thoughts.

And yeah, I know like oh if a girl is cute then anything she does is cute, I'm just wondering if there was anything in particular about this situation that you may find cute. Opinions please? Thanks!
Updates:
---