CHOOSE ONE!!! MEHENDI OR TATTOO?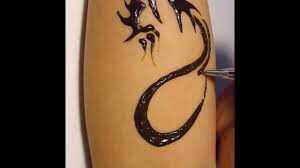 Updates:
---
I would pick the mehendi (I call it henna) because you can do so much more with it without having the risks of getting a tattoo. Tattoos can be beautiful too, but they won't help you in getting a job and when you're older, you may regret them. Getting the henna would be easier anyway because it can be just as or even more beautiful than a tattoo, but you can always wash it off eventually.

Depends on the personality of the person. Mehendi is more traditional and tattoos are a little edgy so depends on the person's personality according to me :)

I love henna but the smell is just too overwhelming it makes me gag.

If I had to pick one it would be the top one but I personally would never do either

Hehndi looks lovely but neither are things I would ever do

I always want a tattoo but still i would try henna too

Boy, tattoo
girl, mehendi

Henna is beautiful so I'll go with that
Click "Show More" for your mentions
Select as Most Helpful Opinion?
You cannot undo this action. The opinion owner is going to be notified and earn 7 XPER points.