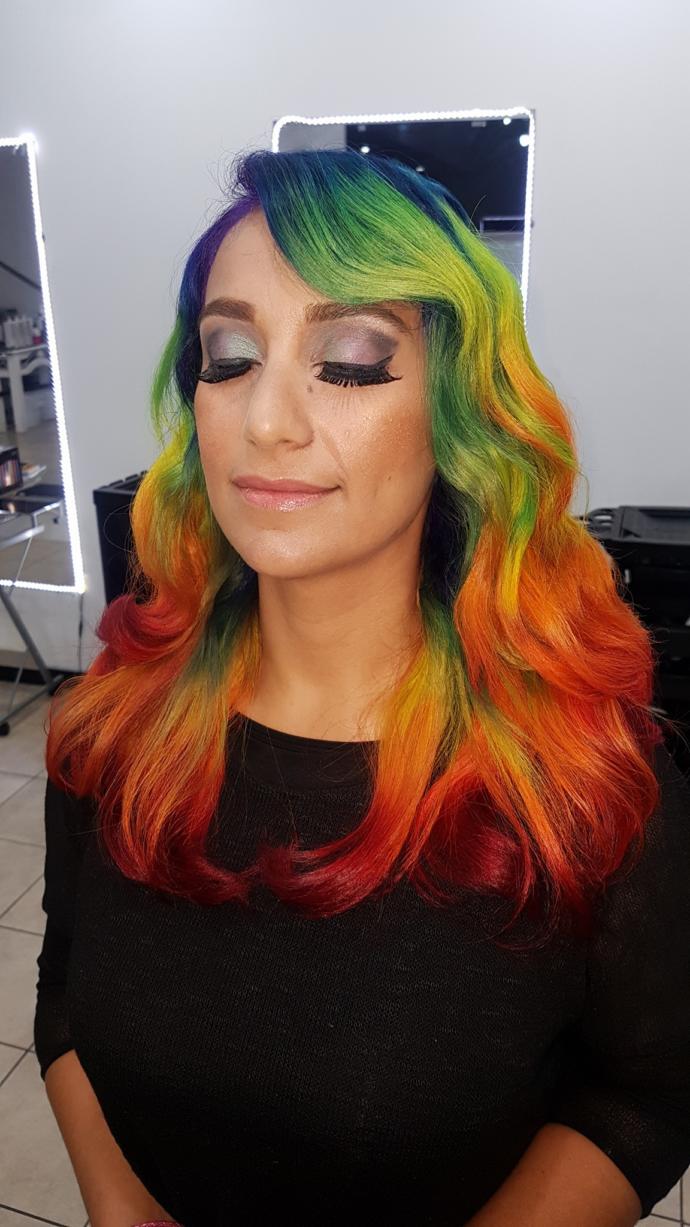 Like all the rainbow color spectrum or several colors in the hair at the same time. I knwo some ladies are bold and like changes often and look different but in my personal case you wotn caught me dying my hair like taht not even for a million bucks!! Do you think they do look pretty?

Will you dye your hair like that or not?

Do you think that changing their hair color like that lift a person self confidence just for a color? I doubt it.
Updates:
---
Most Helpful Guy
I don't know why, but I actually prefer the extreme stuff to just normal makeup. I prefer the obvious extreme to something more subtle with a pretense that it's what they really look like.

Gimme a Goth over a "professional" look.

0

THIS IS NOT RELEVANT ANYMORE
Most Helpful Girl
Gotta love 'em!! I've done purple, fuchsia, blue and red and I just love to go crazy with my hair. I am currently reading some opinions and I have to say, not all do it for attention seeking. If I wanted attention I would wear neon clothes and put colorful foundation or whatever. I always dye or cut my hair when I'm feeling blue so it's been through a lot. I don't like it looking natural because it makes me feel like I'm old and professional and I just wanna be a kid and go crazy, it's just hair!

0

THIS IS NOT RELEVANT ANYMORE