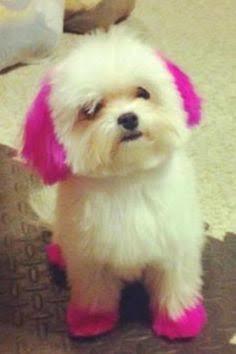 I'm going to dye him exactly like this but should I use blue or purple. He's actually this same dog breed.

P. S: it's a boy
Select age and gender to cast your vote:
Updates:
---
Most Helpful Guy
Purple... it's the manliest color in the world. It's a color of royalty and it's amazing. Blue only became a guy color within the last century.
Most Helpful Girl