Outfit 1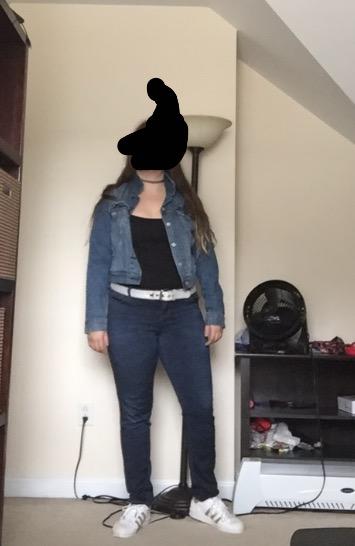 Outfit 2
Outfit 3
Outfit 4
Outfit 5
Outfit 6
I'm auditioning for American idol tomorrow!! I will be singing battlefield by Jordin sparks. The high is 67 (it will reach that high around 2pm) and they are calling for rain in the afternoon and it's gonna be cloudy in the morning. The low for tonight is 48. This is an all day outside event. Thanks for your help!
Select age and gender to cast your vote:
Updates:
I only have the black shoes or the white adidas or black and white flip flops.
---
Most Helpful Guy
We'll still recognize your face given with those outfits.
Most Helpful Girl
Do not wear the dresses because it's gonna be raining and honestly they They don't look good. Don't wear the cheetah shirt either. Also no belly shirt, your too pale. I like the first outfit and I think it goes with the song. Good luck with your audition!!