many times when I see girls / females without a Bindi, I think that something is missing​ lol!
What are your thoughts on Bindi s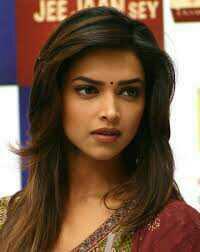 I am okkay with it. I don't like it very much!

I have not tried them yet but i would like to.

Oww shit ! I like them but they won't look nice on me sadly.
Select age and gender to cast your vote:
Updates:
Hey Hey listen,

Okkay , this is a "Indian " stuff, and you don't want to look or be "Indian "
.
You can share your views regarding this , but but but

I want you to think only about yourself and your own face considering it as a beauty or fashion item

Forget what people will say!
Forget that it is not from your religion!

Take it only as a fashion item.

And answer only two things --

Do you like the idea of applying it?
Would you like to try it?
Will it look good on you?
---
Most Helpful Girl
Most Helpful Guy
I like the smaller ones on a woman, but the big huge ones, no thanks. But I'm a white guy. Although I'm more familiar than most whites with Indian culture. I love a small stud on the side of the nose too.