I've been looking at Japan's clothing/lingerie lately, and honestly, I like it better than America's. Maybe it is because I am from another culture outside looking in, but I find their culture's clothing so refreshing.

I really agree with their culture in regards to sexual modesty: being very modest in public (if not innocent), and being super freaky in the bedroom.

Has anyone else seen their clothing/lingerie? Isn't it fucking adorable?


They more of an emphasis on underboob, rather than over boob like in America

I have never seen panties like this in the US

This is called a "Virgin Killer Sweater". The entire back is cut out, and you can just barely see the top of her ass in the back.

Super cute swim suits

Yet still modest...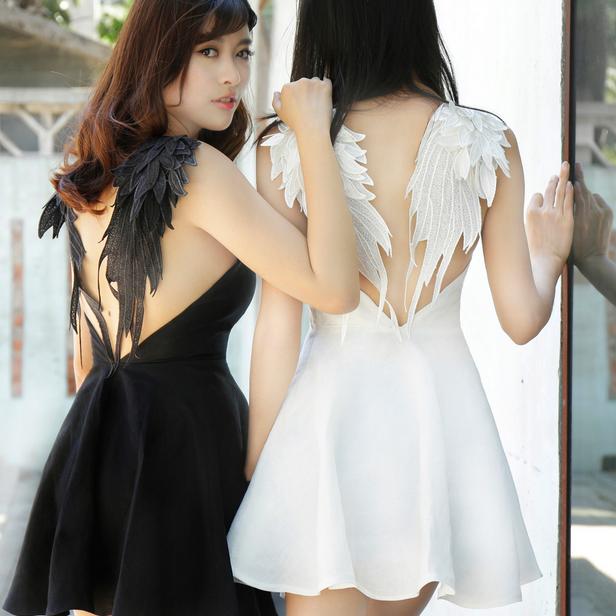 I love this dress.


I am Chinese, and my boyfriend loves Asian culture. I am going to buy some of these and wear them. They are just too CUTE!!!
I LOVE Japan's sex appeal!!!

I don't really see it as any better...

Your boyfriend is a lucky bastard...
Select age and gender to cast your vote:
Updates:
---
Most Helpful Guy
Most Helpful Girl
I find some of it a little bit weird. Like the first one. Mostly because I was thinking practically about it! The one that looks like a jumper is a bit strange too. But actually, I quite like some of it... The knickers are hot! And I personally have more 'underboob' (probably many of us do) so it might work. I didn't vote anything but if you owned some items like this one I would vote the last one. Some of it is quite teasing and is different and unique to lingerie I've seen elsewhere. I don't think some of it would work for people who had really big boobs or was more weighty... But the Japanese tend to be quite slim I think.

0

THIS IS NOT RELEVANT ANYMORE