Halloween is tonight and my friends and I are going trick or treating from 7-9pm and there's a costume contest for my entire town at 5pm. Today's high is 42F and the low is 26F. It's also supposed to be cloudy and windy but no rain or snow. 0% chance of percipitation. My parents couldn't afford to buy me a Halloween costume for me this year because they just remodeled the living room and kitchen.
Bratz doll costume and doll combo:
With makeup something like this
Or this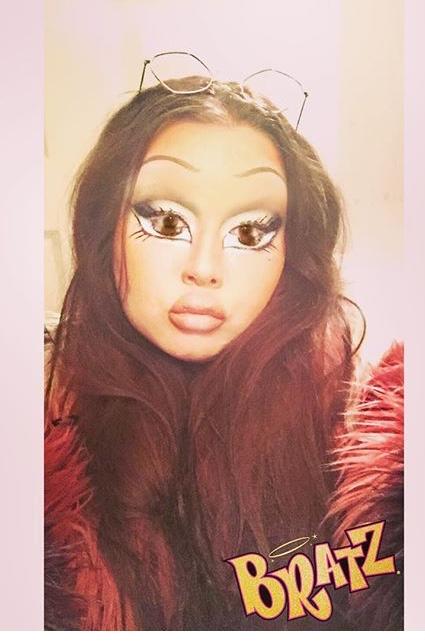 I have dark brown hair and pale skin but I didn't make the bratz hair complicated so it's easy to replicate.
Polar bear : (I don't own any white pants, so I would wear leggings and adidas with this)
Select age and gender to cast your vote:
Updates:
Happy Halloween to everyone too! I gotta go to bed its 2:30am
---
Most Helpful Guy
with the polar bear jacket it will just look like a cheap pimps jacket lol... from the 90's


Most Helpful Girl
The polar bear is stupid especially If all you have is a white fuzzy coat and scribble a black nose and mouth on your face while wearing black leggings and regular shoes. Looks like you threw it together in 30 seconds. The Bratz is creepy too. Those dolls are ugly and slutty looking. Way too much makeup!